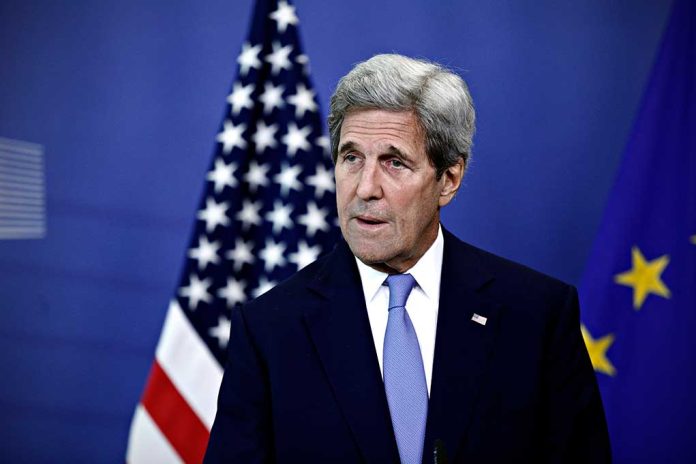 John Kerry REACTS to High Gas Prices – What He Says Is Downright Insane
(RepublicanJournal.org) – As gas prices continue to climb across the United States, some residents may wonder if the answer to reducing energy prices is right here at home. US Climate Envoy John Kerry recently stated the United States doesn't need to drill more or go back to coal to lower gas prices for American families. He would rather forge ahead with renewable energy sources, even though that does little now to help struggling US citizens.
Meanwhile, AAA reported average gas prices on June 14 at $5.016 per gallon, with some places in the country topping a whopping $6.435 per gallon.
Kerry alleged during the discussion at the University of Southern California's Center of Public Diplomacy that drilling for more oil in the US instead of turning to other countries to help with prices at the pump was promoting a false narrative. He claims the solution includes finding alternate crude oil sources and reducing overall fossil fuel dependence.
After hearing what the climate czar had to say, radio host Justin Barclay accused Kerry of being out of touch with everyday Americans. At the same time, the writer for GasBuddy attacked him for flying around on a private jet.
Do you think America should drill at home to reduce its dependence on foreign oil and help end the gas hike crisis?
Copyright 2022, RepublicanJournal.org