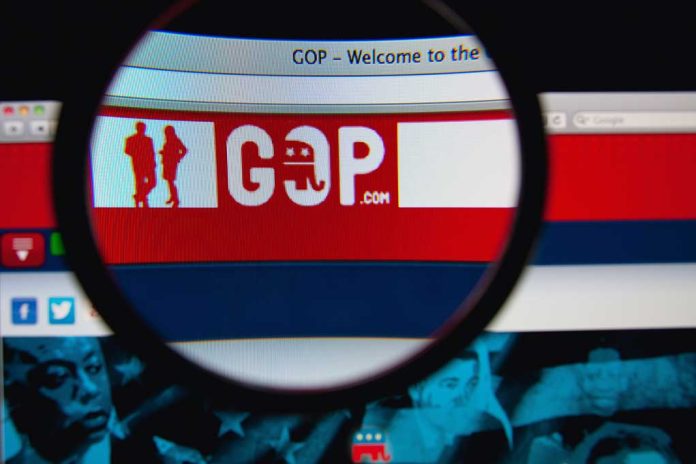 American Icon CALLS OUT Democrats – "Vote Republican!"
(RepublicanJournal.org) – Podcaster Joe Rogan is known for speaking his mind, recently making headlines for his criticism of former President Donald Trump. However, the stance doesn't mean he's supporting Democrats, as he currently said on his program that people should "vote Republican" if they lost their jobs or businesses during the pandemic from government shutdowns. He believes the people in charge made "serious errors" since the start of the outbreak.
'Vote Republican:' Joe Rogan Tells Americans To Swing Red After 'Serious Errors' Made During Pandemic https://t.co/ZaiqkusV9A

— Daily Wire News (@DailyWireNews) August 29, 2022
The news comes as many Americans wonder what will happen in the upcoming midterm elections. Will there be a red wave or a blue one? The answer may lie in voter registrations.
In July, the Associated Press (AP) reported about two-thirds of voters switched party to the GOP across the majority of states. According to the outlet, there were more registered Democrats than Republicans during Trump's time in office, but that changed since President Biden took office. The AP reported that at the time, more people changed their affiliation to the Right than to the Left.
That said, the Supreme Court's decision to overturn Roe v. Wade mobilized women all over the country, resulting in an uptick in voter signups. About 70% of new people willing to cast their ballots in November are of the female persuasion. The trend seems to show many of them are registering as Democrats.
The midterms may hinge on this recent issue even though many Americans may still be upset about how the federal government responded to the pandemic.
That said, registrations don't vote — people do. No matter how many people sign up for their voter cards, what matters most is the number of Americans who cast their ballots.
Do you think there will be a red wave this year, or do you feel the dominating color might be blue?
Copyright 2022, RepublicanJournal.org