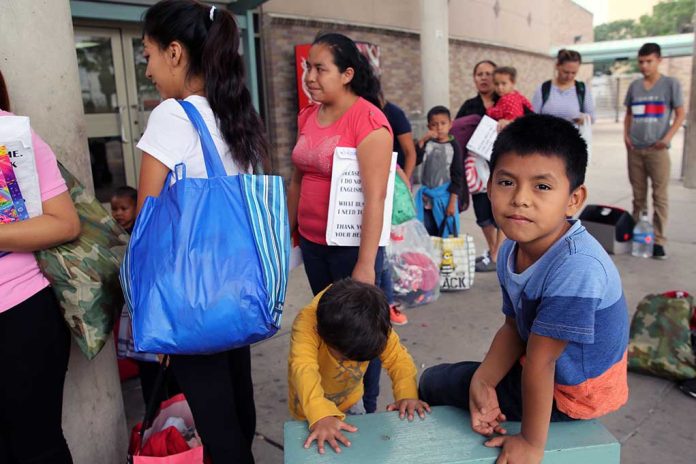 Joe Biden's Migrant ID Program Under Investigation!
(RepublicanJournal.org) – If there's one problem that has defined the White House tenure of President Joe Biden, it's the pile-up of illegal immigrants coming over the southwest border. Though inflation is now rapidly catching up, security has been an issue since almost the first day, and there haven't been any signs of improvement. Rather than get tougher on people entering the United States illegally, though, the president has continued to make allowances. Most recently, he potentially planned to give undocumented migrants government identity cards, but GOP lawmakers are having none of it.
Biden's Identity Card Plan
According to reports, the scheme will target illegal immigrants who wish to stay in the country and are waiting for the authorities to make judgments on their cases. Biden administration officials say the ID cards will erase certain roadblocks that complicate subjects from receiving benefits like healthcare, accommodations, and transportation allowances.
Insider information also states that these cards would make migrants more likely to remain in touch with federal authorities throughout their process of seeking asylum. This change would hopefully reduce the percentage of unauthorized border crossers going unaccounted for in the United States.
Further down the line, officials anticipate that the Transport Security Administration might even use the identification system to allow undocumented migrants to travel via plane.
Congress would have to approve the scheme, which is why the Biden administration is keen to get things moving. Following the probable GOP takeover after the midterm elections later this year, the move is unlikely to become a reality.
Republican Pushback Against the Program
On July 29, the Republicans on the House Oversight Committee, led by ranking member James Comer (KY), sent a letter to Tae Johnson, the acting director of US Immigration and Customs Enforcement. The GOP lawmakers slammed the administration, claiming its goal was to facilitate easier access to benefits for undocumented entrants to the US.
The letter accused lawmakers of "encouraging illegal immigration by rewarding illegal immigrants" for their unlawful behavior. It continued by highlighting some of the more alarming statistics about the ongoing issues at the border, including the fact that Border Patrol officers arrested close to 192,000 undocumented migrants in June of this year alone. The legislators stressed that this is the "worst border crisis in our nation's history."
Do you think this identity card scheme is a step in the right direction, or should Biden scrap the idea altogether?
Copyright 2022, RepublicanJournal.org