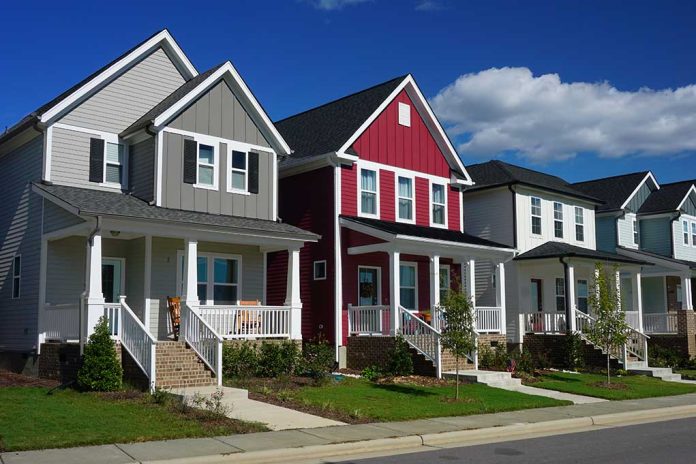 (RepublicanJournal.org) – President Joe Biden has decided to level the playing field in the housing market, and he wants homeowners with good credit to pick up the tab. Starting in May, a new government fee will force Americans who've worked hard to achieve outstanding credit to subsidize high-risk borrowers with their new mortgages, according to Fox Business. Proponents feel the move will make housing more affordable overall, but critics say the additional fee will do nothing but punish people for doing the right thing.
Joe Biden Wants You To Pay a 'Fee' To Give Loans to People with Bad Credit https://t.co/IpbqfQUBz1

— Vicki Bailey (@VickiBa22930572) April 23, 2023
The move is part of the administration's effort to expand affordable housing, with lenders like Fannie Mae and Freddie Mac issuing "loan-level price adjustments" to cover the high risks that come with low-income buyers. The changes will affect people with credit scores above 680 and those who make 15% to 20% down payments on their new homes, according to the Washington Times. With these changes, a $400,000 mortgage would cost, on average, an additional $40 per month.
In effect, the people who have worked the hardest to make home ownership possible will now be responsible for ensuring those with lower credit scores are also eligible to buy. Good credit takes time, diligence, and hard work. A person might spend years building their credit history by making on-time payments and carefully keeping their spending well below their limits. The positive track record lets lenders know they will be capable of handling monthly mortgage payments without defaulting. This new system would throw all of that out the window, offering the same level of opportunity to people who have let their credit scores fall by the wayside.
Ian Wright, who works as a senior loan officer in San Francisco at Bay Equity Homes, told the Washington Times, "The changes do not make sense" and "will not go over well." He said the people behind this latest move "don't understand the entire mortgage process," noting that the buyers, lenders, and the market itself are already struggling to keep from crashing in the current economy.
Copyright 2023, RepublicanJournal.org