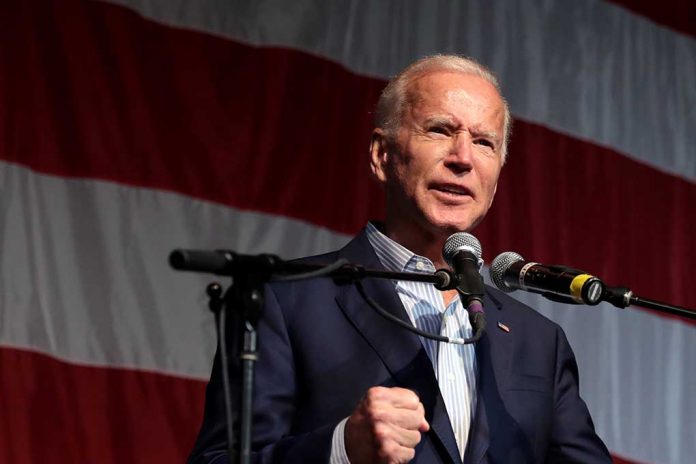 (RepublicanJournal.org) – Eviction bans originally instituted in September 2020 helped renters avoid removal from their homes at a time when impacts from the pandemic were at an all-time high. When they expired on July 31, 2021, many worried tenants would face homelessness and a mountain of debt. President Joe Biden responded by extending the ban on August 3, threatening steep punishments for landlords at the same time.
As of Tuesday, August 3, landlords trying to evict tenants could face jail time and/or fines up to $250,000. This puts additional pressure on property owners, many of whom are already struggling with the loss of income from tenants who cannot pay.
Can't wait until this gets struck down once and for all.

Biden Reinstates Ban On Evicting Renters; Threatens Landlords With Jail Time, Up To $250k Fines https://t.co/P3ZCe56lDe pic.twitter.com/YWLH3moZre

— The Daily NewsBeat (@NowMediaScott) August 4, 2021
Now, there is controversy over whether the Biden administration has the legal authority to impose such an extension without Congressional backing in the first place. In fact, even the commander-in-chief himself said he lacked the authority to make such a decision just last week. This aligns with recent opinions shared by the Supreme Court, which indicated they would strike down any similar attempts unless the Biden administration passed new legislation first.
At the time, Biden did ask Democrats to pass the required legislative changes, perhaps hoping to place moratorium rules on a surer legal footing. Unfortunately, House Speaker Nancy Pelosi (D-CA) failed to drum up enough support from her chamber colleagues.
The Supreme Court may end up stopping this new eviction ban, too. However, the fact that Joe Biden's leadership approach makes him willing to pass illegal executive actions to keep his party happy is deeply concerning.
Copyright 2021, RepublicanJournal.org