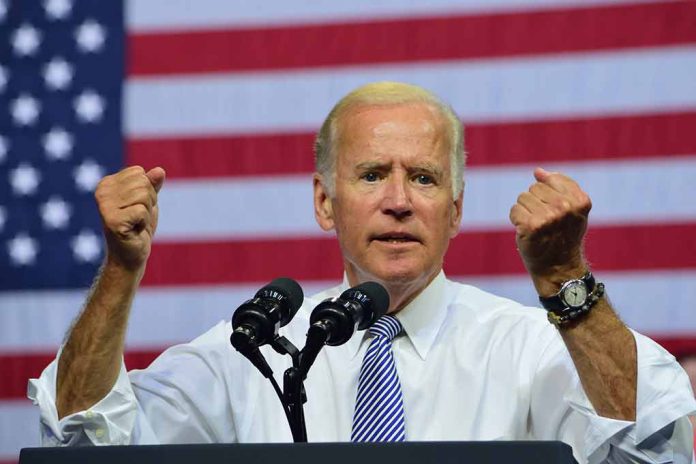 (RepublicanJournal.org) – Joe Biden is one of only three notable Democrats who've officially announced their bids for the 2024 presidential nomination, but enthusiasm over his attempt for a second term has been underwhelming. The commander-in-chief has struggled to gain direct shows of support from key party members, and his efforts have done little to unite Democrats ahead of the primaries.
President Joe Biden appears to be struggling to unify the Democratic Party as he tries to garner support from key… #BreakingNews #conservative #ConservativeNews #https://t.co/ZECwcUh44S

— Conservative News Daily (@ConservNewsDly) May 17, 2023
Ask any Republican where Biden has gone wrong, and they'll likely point to failed immigration policies, poor fiscal management, and a fully divided Democratic party. The Left seemingly has little direction as it moves toward 2024, but it seems content to flounder for the moment as members repeatedly flip-flop their support for their current leader. The Associated Press conducted a poll with NORC Center for Public Affairs Research, finding that fewer than half of all Democrats want to see Biden run again — but most would still vote for him if he won his party's nomination.
Biden's level of support in Washington, DC, has been shaky at best. Washington Examiner listed numerous members of Congress, including Reps. Ruben Gallego (D-AZ), Alexandria Ocasio-Cortez (D-NY), Jerry Nadler (D-NY), and Cori Bush (D-MO), who have either raised concerns about his leadership or quietly refused to endorse him for another term.
Ocasio-Cortez discussed Biden's waning poll numbers during an interview on "Lever Time With David Sirota." She expressed disappointment over decisions like the Willow project — a massive ConocoPhillips oil drilling contract stalled during the Trump administration. Biden ultimately allowed the oil project to push through despite his promises to leave behind a greener legacy. The New York progressive also feels the president "is failing" the American people with his immigration policies.
Overall, only 26% of US citizens feel Biden should run for a second term, according to the AP/NORC Center poll. He currently stands to compete against lawyer and author Robert F. Kennedy Jr. and author Marianne Williamson in the primary election.
Copyright 2023, RepublicanJournal.org