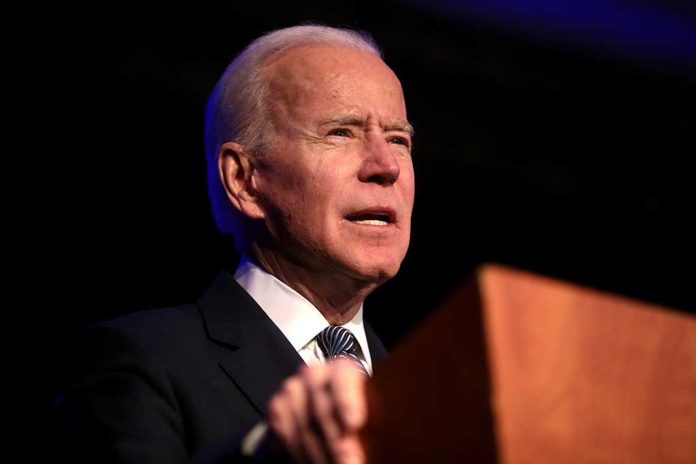 (RepublicanJournal.org) – Every February, Americans can look forward to numerous events, including Valentine's Day advertising and the Super Bowl. During the latter, citizens typically get to hear from the President of the United States, who speaks with a host from the network broadcasting the championship game. However, this year, President Joe Biden and Fox could never quite get their act together to coordinate an appearance.
Two days before Super Bowl Sunday, White House Press Secretary Karine Jean-Pierre tweeted that POTUS looked forward to having an interview with Fox Soul, but the discussion was canceled at the request of Fox. Fox Soul is Fox Television's network that focuses on Black culture and storytelling.
The President was looking forward to an interview with Fox Soul to discuss the Super Bowl, the State of the Union, and critical issues impacting the everyday lives of Black Americans. We've been informed that Fox Corp has asked for the interview to be cancelled.

— Karine Jean-Pierre (@PressSec) February 10, 2023
According to The Hill, Fox Soul put out a contradictory statement soon after Jean-Pierre's tweet that acknowledged "some initial confusion" between the president's staff and the network but emphasized that the interview was still set for Sunday before the Super Bowl.
According to Deadline, Fox Soul hosts Vivica Fox and Mike Hill flew to Washington, DC, alongside their general manager James DuBose to conduct the traditional interview. However, for undisclosed reasons, it never came to fruition.
These pre-game interviews normally give the sitting president an opportunity to speak with tens of millions of Americans, which can be incredibly helpful to boost approval, especially leading up to an election. For whatever reason, though, Biden and his team could not agree on terms with Fox Soul or the Fox Network to achieve this meeting.
This tradition started back in 2009 when President Barack Obama spoke with Matt Lauer before the big game. He likely got the idea for the spot from George W. Bush's interview with CBS' Jim Nantz before the 2004 Super Bowl. In 2018, President Donald Trump chose not to sit down for an interview with NBC News before the Super Bowl but did agree to the other three that took place while he was in office. Biden spoke with NBC's Lester Holt in 2022 and Norah O'Donnell in 2021.
Copyright 2023, RepublicanJournal.org