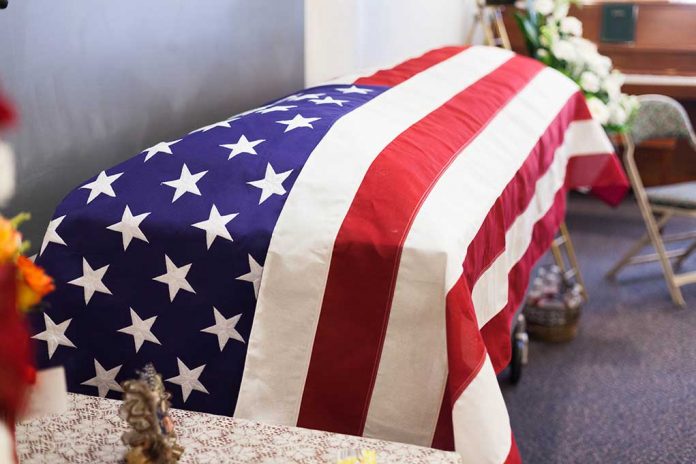 (RepublicanJournal.org) – The Korean War began in 1950, initially involving the North Korean People's Army and the Western-backed forces of South Korea. It was the first significant military engagement of US military operatives since World War II ended in 1945. It was the first of multiple conflicts America would enter in the global fight against communism, and many of our brave patriots lost their lives in the course of the struggle.
The remains of some of those patriots made their way from South Korea back onto US soil on Wednesday, September 22, with a dignified transfer ceremony in Honolulu, Hawaii. However, President Joe Biden failed to attend the event, and no administration representative was present, either.
SHAMEFUL: South Korean President Travels to Hawaii to Repatriate US Servicemember's Remains — Biden Admin Skips Event, Sends No One https://t.co/l6WEZ8VTg0 via @gatewaypundit

— UltraMAGA🍊Trump WON!! (@HalPatriot) September 23, 2021
South Korean President Moon Jae-in was present at the ceremony, making him the first South Korean leader to attend such an event. The South Korean president traveled to Hawaii as part of a more extended stay in America; he also spent two days in New York City attending the UN General Assembly's annual session. Additionally, Moon awarded posthumous medals to people living in Hawaii who fought for Korea's liberation from Japan's colonial rule over the nation from 1910 until 1945.
Biden's conspicuous absence has many people asking; Why isn't Joe Biden showing the same reverence for war veterans as South Korea's leader?
Copyright 2021, RepublicanJournal.org