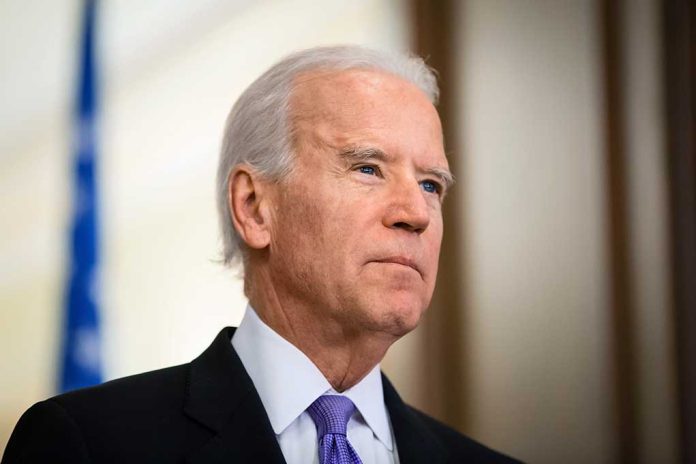 Joe Biden Is ENDING One of Trump's Most Important Policies
(RepublicanJournal.org) – President Joe Biden's State Department is making a major move it says will strengthen its communications and relationship with Palestinian officials. Rather than go through the US Embassy, State Department officials re-established a direct line to Foggy Bottom, which former President Donald Trump had removed.
— Late Night Watch (@LateNightWatch) June 10, 2022
Trump also cut a consulate in Jerusalem that had served as a de facto embassy. Palestinians, happy with the line of communication to Washington repaired, remain disappointed that the consulate wasn't also reopened. According to Newsmax, the Palestinian Foreign Ministry sees the consulate as not just a commitment by the US, but also by the international community as a whole to the creation of an independent Palestine.
Former US Ambassador to Israel Dan Shapiro called the move to re-establish lines of communication between the State Department in Washington and Occupied Palestinian areas a prelude to opening a consulate in the ancient seat of the Israeli government.
Israeli Prime Minister Naftali Bennett doesn't believe there's room in Jerusalem for another American operation. US Secretary of State Anthony Blinken has promised to reopen the consulate, but so far, no one has reported any forward movement. The already fragile relationship between The US and Israel is likely to blame. Trump's more Israeli-friendly policies have settled in, which could make Biden's changes to the status quo Democratic pro-Palestinian approach a tough pill to swallow.
How the move will affect relations between the US, Israel, and Palestine remains to be seen.
Copyright 2022, RepublicanJournal.org