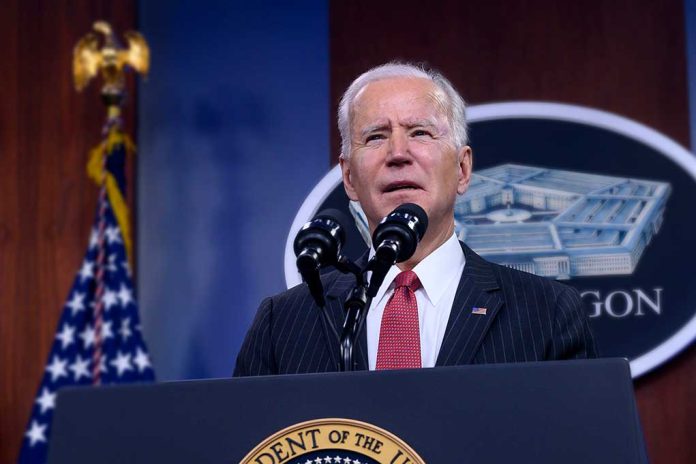 (RepublicanJournal.org) – There has always been back-and-forth bickering between Democrats and Republicans. That's just the nature of politics. Nonetheless, it has certainly increased in the last decade, especially during Trump's administration and now with Biden in the White House. The most recent attack from the president came during his MLK Day speech, when he blasted Republicans, calling them "fiscally demented."
During his speech, Biden told the audience they knew the GOP would be talking about how Democrats spent too much money. The president then went on to claim that he reduced the federal deficit by $350 billion in his first year and by over $1 trillion last year. Biden then asserted the deficit would go down even further, claiming hundreds of billions of dollars would be wiped out over the next decade. That's when the president mentioned his belief that Republicans are "fiscally demented," adding "they don't quite get it."
Following his remarks about the GOP, Biden talked about the bills Republicans were bringing to the House floor. The president mentioned the first among them would only help companies and the rich. Biden declared he was disappointed to see that happen. The commander in chief noted that Republicans ran on reducing inflation, claiming the GOP didn't say they would make inflation worse after being duly elected.
Biden also used the opportunity to criticize the Right for resisting critical race theory. The president claimed the theory was about history before declaring that being silent about the past abuses in America's history wasn't "being woke" — but honesty was. The commander in chief also took time to mention his desire to prohibit so-called "assault weapons." Biden asserted people would need a lot more than AR-15s to take on the American government.
The president's comments come before what's expected to be a heated debate over the US debt ceiling.
Copyright 2023, RepublicanJournal.org