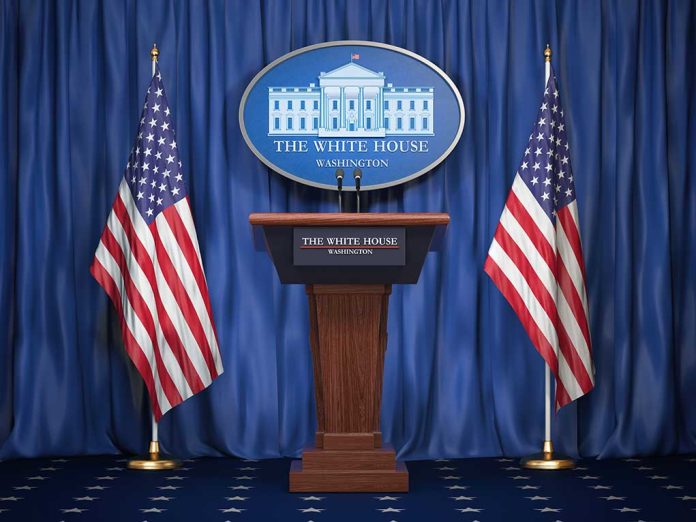 (RepublicanJournal.org) – Moderate Senator Joe Manchin (D-WV) just set the progressive wing of the Democratic Party ablaze with fury once again. On Sunday, December 19, the senator announced he would not support the current $1.75-trillion version of the Build Back Better bill, essentially killing the legislation. White House Press Secretary Jen Psaki immediately aimed Manchin over his defiance.
Psaki accused the West Virginia senator of failing to honor his previous good-faith commitments to President Joe Biden.
'A Breach Of His Commitments': Jen Psaki Unloads On Manchin After He Says 'No' To Build Back Better https://t.co/Hrhrlz0qiF pic.twitter.com/CaCQOmokKh

— Daily Wire (@realDailyWire) December 19, 2021
In her statement, Psaki blasted Manchin for allowing the cost of insulin to remain high, restricting access to affordable daycare, and leaving children at risk of falling into poverty by reducing the Child Tax Credit. She also reiterated the Biden administration's position that the bill would pay for itself by restructuring elements of the taxation system. However, the Congressional Budget Office (CBO) disagreed with that claim.
Manchin says he worked with his party colleagues to find a compromise but felt the bill's current version was fiscally irresponsible and would cause more harm than good.
Other progressives to lash out at Joe Manchin over his refusal to vote in favor of the Build Back Better bill include Senator Bernie Sanders (I-VT), Rep. Alexandria Ocasio-Cortez (D-NY), and Rep. Pramila Jayapal (D-WA). However, it appears the moderate Democrat intends to stick to his guns on this issue.
Copyright 2021, RepublicanJournal.org