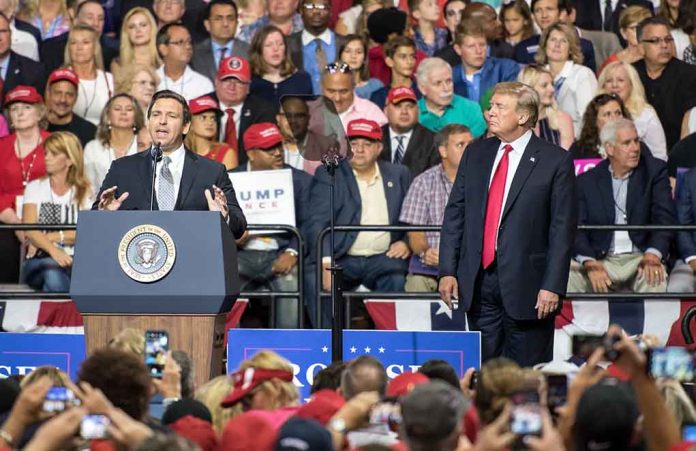 (RepublicanJournal.org) – We're now less than two years away from the next presidential election, and the field of likely candidates is starting to narrow. One man who has confirmed his intention to run is former President Donald Trump, though his prospects look much poorer now than they did before the midterm elections in November. Nonetheless, former White House Press Secretary Jen Psaki believes Trump still has a real chance of reclaiming the Oval Office.
On a recent episode of "Meet the Press" on NBC News, the former Biden administration official stated it would be dangerous for Democrats and anti-Trump Republicans to underestimate the 45th president's chances in the 2024 election. She highlighted that Trump isn't facing a large field of candidates with a realistic chance of beating him. Notably, Florida Governor Ron DeSantis (R) may already have peaked politically, and former Vice President Mike Pence hadn't been sufficiently impressive in his career prior to his time in the Trump administration.
WATCH: Former Biden Press Secretary Jen Psaki says "Trump has some evil charisma" that could help him win the Republican nomination for 2024.@jrpsaki: "Democrats and sane Republicans underestimate Trump at their own peril." pic.twitter.com/u66Dy67570

— Meet the Press (@MeetThePress) December 5, 2022
PBS anchor Yamiche Alcindor also weighed in, stating it was unlikely the former president's ties to controversial musician and designer Kanye West would be enough to upend his political career. She noted Trump has managed to survive a number of scandals in the past.
What do you think of Jen Psaki's take on Donald Trump's prospects as a candidate?
Copyright 2022, RepublicanJournal.org