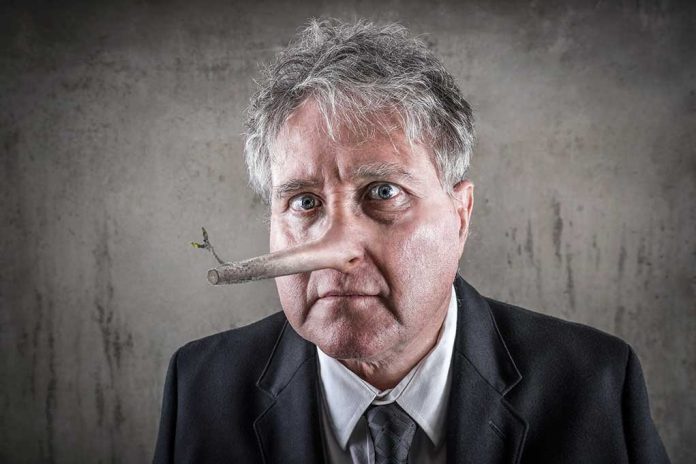 (RepublicanJournal.org) – The COVID-19 vaccines have a plethora of controversy surrounding them. Questions persist in some quarters about safety and efficacy. Jen Psaki, White House Press Secretary, was all-in on COVID vaccines, and some feel the Biden administration is threatening the civil liberties of those who haven't had them and don't want to take them.
Testing Positive for the Virus
On Tuesday, July 20, Psaki confirmed that a member of the White House staff who was previously vaccinated tested positive for the coronavirus, mentioning that they had contracted the virus "off-campus." An aide for House Speaker Nancy Pelosi (D-CA) also tested positive for the virus after being fully vaccinated.
Some reports allege a link between the White House aide case and the Texas Democrats. These reports come shortly after 6 out of the 60 Democratic lawmakers who flew from Texas to DC tested positive for COVID-19. All the lawmakers were reportedly vaccinated.
Uncertainty Isn't Reassuring
Jen Psaki has stated breakthrough cases will be inevitable. She added that even the most effective vaccines are not 100%, and now has to admit it as her colleagues have contracted the virus, even after being fully vaccinated.
Psaki: Vaccines aren't foolproof, 100% effective | One America News Network

Like grandad (who grew up busy w/ the Great Depression followed by fighting on Guadalcanal) always said "these people couldn't tell 💩from Shinola" (but we'll circle back around) https://t.co/jqTL2FvzAg

— Jon Robberson (@RobbersonJon) July 21, 2021
On Thursday, Psaki admitted additional White House staff members had experienced breakthrough cases, but she declined to provide numbers or names. She indicated she would provide more information if any infected staff members were to come into contact with President Biden, Vice President Harris, the First Lady, or the Second Gentleman.
Republicans Fire Back
While in office, President Trump enjoyed holding rallies to keep his supporters engaged and active. Of course, at the onset of the pandemic, campaign organizers suspended these large, concert-like events. Towards the end of the 2020 election cycle, Donald Trump fired up his campaign rallies to gain more support. Naturally, the Left bashed him for this, calling the events "superspreaders."
Now, Republicans have fired back, claiming the stunt pulled by the Texas Democrats constitutes a "superspreader" event. However, unlike Trump's rallies, people have actually gotten the virus. If the COVID vaccines were truly effective and everything hoped for, would America really be seeing the unchecked spread of new COVID infections among the vaccinated?
Copyright 2021, RepublicanJournal.org