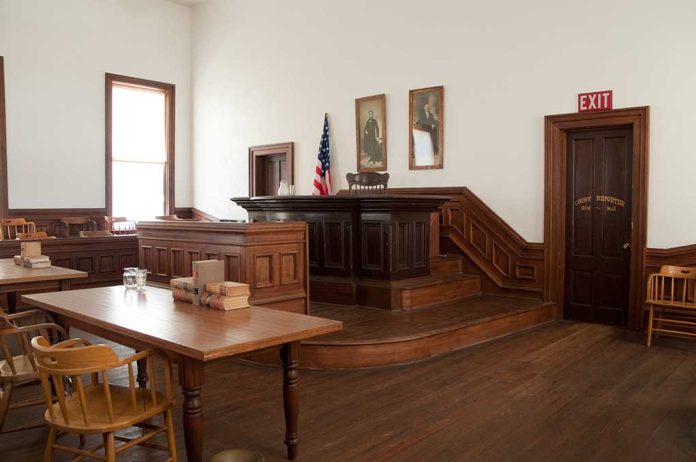 Donald Trump Might Be Forced To Testify Under Oath
(RepublicanJournal.org) – Former President Donald Trump's legal team received a subpoena last month from the House Select Committee investigating the January 6 riot. The demand requires Trump to share documents related to the incident and give testimony about the events, potentially under oath. Anti-Trump Republican Rep. Liz Cheney (WY), who sits on the Select Committee, recently discussed the situation with reporter Judy Woodruff on PBS.
Cheney told Woodruff that the former president's lawyers have entered discussions with the committee, stressing that Trump has an "obligation to comply" with the subpoena. The Wyoming Congresswoman stated she expects the testimony to occur under oath over the course of multiple days. She added that it is not yet certain what precise format the interview of the former president will take.
Trump's Lawyers Negotiating With Jan. 6 Committee For Multiple Day Testimony, Cheney Expects 'Will Be Done Under Oath' https://t.co/0vfNM5i8MR

— Mediaite (@Mediaite) November 1, 2022
Trump could decide to comply fully with the subpoena, or he might refuse to accept certain aspects of it. However, should the 45th president decide to ignore it entirely, he could leave himself vulnerable to a charge of contempt of Congress. Steve Bannon, who served as a senior adviser in the Trump administration, was sentenced to four months in prison last month after his conviction for two counts of this offense related to his noncompliance with a subpoena from the Select Committee. Former adviser Peter Navarro pleaded not guilty to a similar charge and is awaiting a verdict.
What do you think former President Trump's response to this situation should be?
Copyright 2022, RepublicanJournal.org