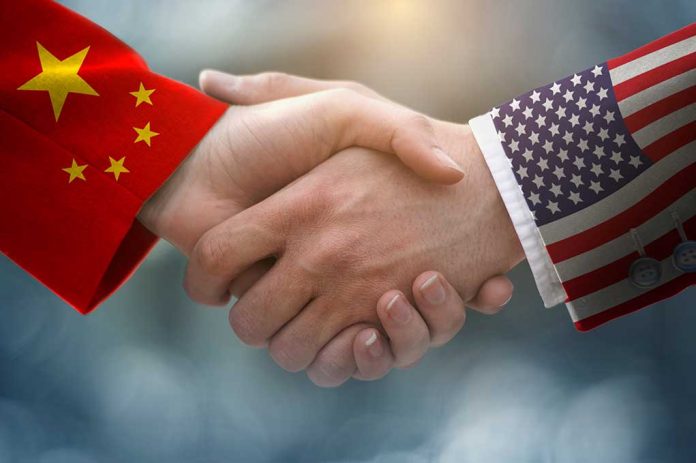 (RepublicanJournal.org) – For years, GOP lawmakers have accused President Joe Biden and his extended family of using his political power for personal and financial gain. While various connections have been made over the years, Republicans lacked convincing, concrete evidence to prove their point. But, after a few months of investigating, House Oversight and Accountability Chairman James Comer (R-KY) announced they established "a pattern of influence peddling" within the presidential family.
On Wednesday, May 10, Comer spoke at a press conference about his committee's ongoing investigation, highlighting how he and his associates have seen documents that show a minimum of $10 million moving through foreign nationals to companies controlled by the Bidens. He even alleged that the family "took steps to hide payments they received", including some linked to the Chinese Communist Party.
During the press conference, the House Oversight Committee shared several graphics on Twitter to accompany the announcements.
Multiple Biden family members received money from the Chinese after it passed through an associate's account. Additionally, Hunter Biden received money directly into his company's account from a Chinese-controlled entity. pic.twitter.com/CEyPZGW8gA

— Oversight Committee (@GOPoversight) May 10, 2023
Comer also said he subpoenaed a recent report from an FBI whistleblower that supposedly detailed a financial scheme with the Bidens where they received money in exchange for some type of influence while Joe Biden was Vice President. The Kentucky congressman emphasized that these allegations are "not normal" and "not ethical."
Comer is also sending out a fresh round of subpoenas to various banks for additional financial records to support his allegations as well as letters to friends of the Biden's, including associates at the art gallery where Hunter Biden sold his artwork, in an effort to get more details about the powerful family's business dealings.
The allegations of influence peddling were not only limited to China, though. Comer announced that the Bidens got more than $1 million from a Romanian national when Biden was Vice President. Someone who was eventually convicted of corruption. In the coming weeks, the committee hopes to provide more evidence to back up their claims so that Americans have a full picture of who truly funds Joe Biden and his family.
Copyright 2023, RepublicanJournal.org