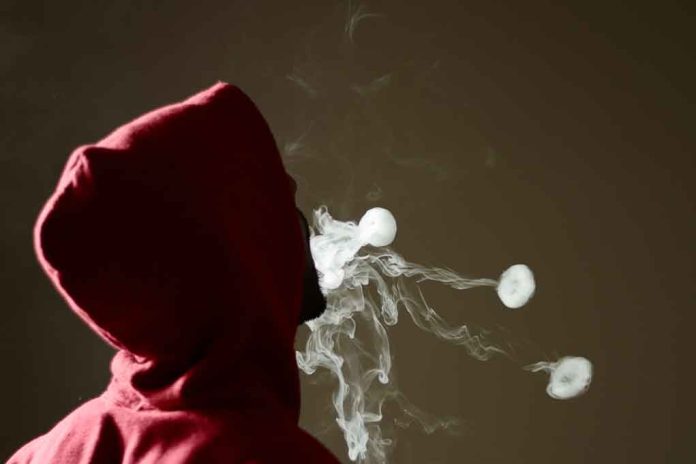 (RepublicanJournal.org) – The "War on Drugs" began in President Richard Nixon's time. Yet, problems such as addiction and trafficking continue to rise, even in 2022. That's triggering significant disagreements over how to handle the problem. Should we double down on enforcement or change to a more user-focused harm reduction approach? It appears President Joe Biden is firmly in the latter camp, as the government is now handing out free "safe smoking kits."
Reports recently emerged that the Department of Health and Human Services (HHS) plans to fund the distribution of so-called "safe smoking kits." These kits provide access to supplies not for smoking cigarettes but for taking in drugs such as crack cocaine instead.
The alleged plan is only one element of a much larger drug safety scheme the department is rolling out over the next three years. The government will also fund some 20 other types of drug paraphernalia and harm-reduction tools under the program.
This scheme aims to reduce the frequency of negative outcomes (such as hepatitis C infections) associated with hard drug use. Newsweek initially reported the kits would include crack pipes. However, a statement later released  by HHS and ONDCP said, "…no federal funding will be used directly or through subsequent reimbursement of grantees to put pipes in safe smoking kits."
https://twitter.com/Newsweek/status/1491367557244280834
Organizations that receive grant funding under the program will have to report on equitability factors related to the distribution of benefits. For example, they'll have to indicate the extent to which black people benefited relative to white people.
So, what do you think? Might initiatives like this work, or are they just normalizing problematic drug use in our society?
Copyright 2022, RepublicanJournal.org