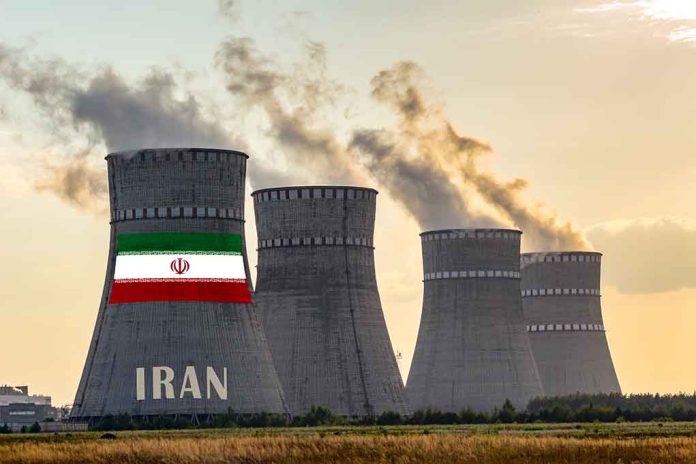 (RepublicanJournal.org) – In 2018, then-President Donald Trump discontinued America's involvement in the nuclear deal the Obama administration initially struck with Iran, reimposing harsh economic sanctions. Many analysts agreed this was the right move at the time. President Joe Biden decided he wanted to re-enter the deal anyway — but it may soon be too late.
On Tuesday, February 8, the eighth round of negotiations to revive the nuclear deal resumed in Vienna, Austria. The following day, Iran unveiled a new ballistic missile. The weapon reportedly has a potential range of 1,450 kilometers, meaning Iran could theoretically target American and Israeli bases in nearby locations.
White House Press Secretary Jen Psaki acknowledged the gravity of the situation during a press briefing. She admitted that a deal would become impossible if Iran refused to reduce its nuclear development agenda in the coming weeks. The country may have enough material for an atomic weapon by then.
Talks with Iran "have reached an urgent point," White House spokesperson Jen Psaki said Wednesday as US tries to close in on nuclear deal with Iran.https://t.co/0RZT58CaoL

— Middle East Eye (@MiddleEastEye) February 9, 2022
Psaki noted that the Biden administration has previously discussed alternative measures to limit Iran's nuclear threat, including sanctions to limit the country's access to revenue.
Republicans have criticized the administration's ongoing attempts at diplomacy. A group of 33 GOP senators wrote a letter to the president demanding that he allow more Congressional oversight of the negotiation process.
What will the global political situation look like if Iran builds a viable nuclear weapon?
Copyright 2022, RepublicanJournal.org