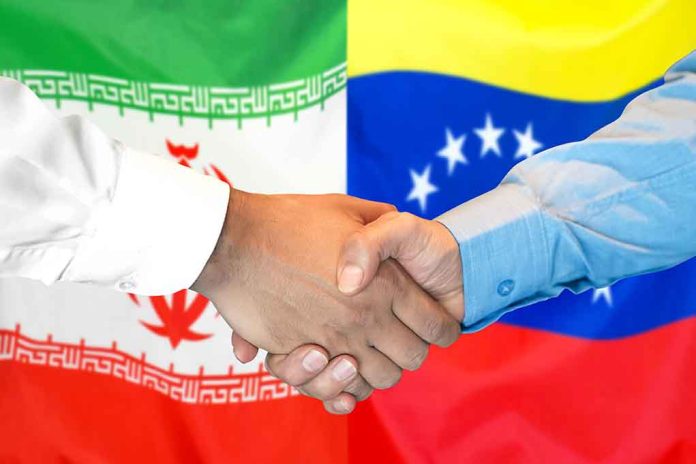 Two of America's BIGGEST Enemies Just Joined Together
(RepublicanJournal.org) – Venezuelan leader, Nicolas Maduro, recently thanked Iran for supplying much-needed oil to Caracas, surpassing US sanctions. Just a day later, Maduro and Iranian President Ebrahim Raisi struck a 20-year deal to cooperate with one another. Because both nations have suffered heavy US sanctions, some experts wonder what the move will mean for the United States.
Venezuelan leader, Iranian president sign 20-year agreement https://t.co/2xzsM4ssIw pic.twitter.com/nqjzDe0kRZ

— CTV News (@CTVNews) June 11, 2022
Maduro claims both Iran and Venezuela are victims of the United States and its allies, so the best action they can take is to unite their forces. The agreement will expand the countries' ties regarding oil and petrochemicals in addition to existing economic and military agreements. The aim is to counter US sanctions with mutual cooperation.
The Venezuelan president indicated this new agreement could thwart any efforts the United States might make to revive the 2015 nuclear deal with Iran. In fact, the Associated Press reported the Middle Eastern country is already in the process of removing dozens of surveillance cameras from their nuclear sites. Tehran is allegedly close to enriching its uranium to weapons-grade levels.
Meanwhile, the United States is still waiting for a "constructive response" from Iran regarding a nuclear deal that may never come.
What do you think of Venezuela joining forces with Iran against the United States?
Copyright 2022, RepublicanJournal.org