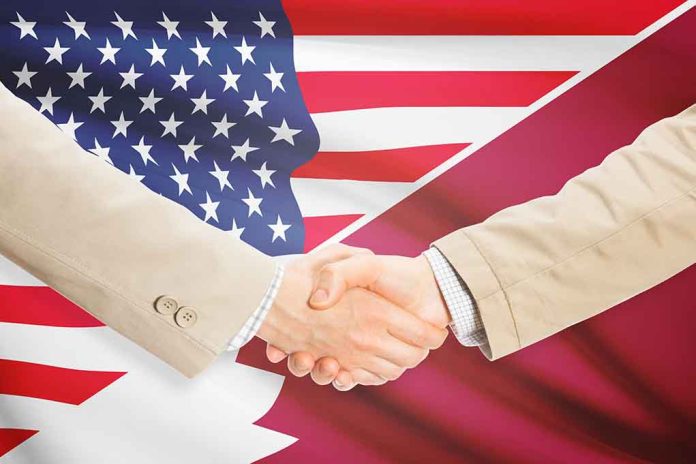 (RepublicanJournal.org) – House Committee on Oversight and Accountability Chairman James Comer (R-KY) has been busy for some time investigating President Joe Biden and his family for unscrupulous business dealings with foreign officials. The congressman shared some of his concerns with US Department of Treasury Secretary Janet Yellen in July 2022, specifically citing "suspicious activity reports" of the president's family attempting to make deals with leaders from Saudi Arabia and Qatar. Breitbart recently shared a damning letter Rep. Darrell Issa (R-CA) recovered from Hunter Biden's abandoned laptop, in which the president's brother, James Biden, allegedly wrote to an associate of Sheikh Abdulla Bin Mohammed Al Thani of Qatar to undermine then-President Donald Trump.
10% for the Big Guy—or would it be more?
Biden's brother using Joe's name to a Qatari prince in charge of the nations $170B investment fund. Luring him with Joe's connections—'deep & wide relationships through many administrations' and 'introductions & https://t.co/no7mLfwGtk… https://t.co/XskJerGrVT

— LionHearted (@LionHearted76) March 1, 2023
The letter from August 1, 2017, highlighted the US as a "fractured nation," criticizing the Trump administration. Despite current policies, the missive extended offers to use the Biden name to help the Sheikh expand his wealth and influence, stating that James Biden would "be honored" to promote the foreign leader's "vision." The politician's brother then allegedly used the assumed relationship with the Sheikh to name-drop with Americore Holdings, LLC. The Oversight Committee claims Biden convinced Americore Holdings to loan him $600,000, which he never repaid, based on false promises to secure funding from Middle Eastern business partners. Comer wants to know whether these interactions came "at the expense of national security" and whether other members of the Biden family have had similar dealings.
Comer has sent correspondence to numerous individuals, including Yellen, James Biden, and Hunter Biden, demanding additional information to investigate this possible scandal. James Biden stands accused of trying to influence foreign policy, money laundering, and possibly compromising US security — all in the hopes of gaining additional money and power.
Breitbart hasn't confirmed that the letter, potentially a draft copy found on the infamous laptop hard drive, made it to the Qatari Sheikh. Comer's investigation remains ongoing.
Copyright 2023, RepublicanJournal.org