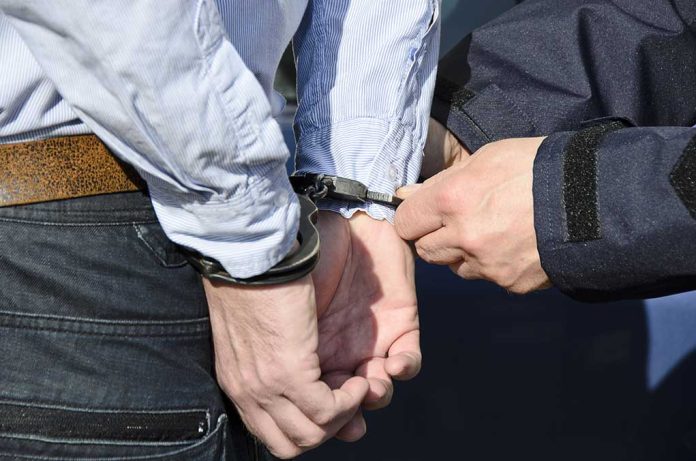 Federal Appointee ARRESTED – His "Excuse" Is Hard To Believe
(RepublicanJournal.org) – On August 20, Attorney Timothy Japhet claimed he was running between appointments with clients in Texas when he agreed to give a hitchhiker a ride. After multiple people jumped in the back for transport, allegedly without his full consent, police pulled the lawyer over and arrested him for suspicion of human trafficking. Officer Constable Jimmy Fullen stated authorities also accused the defendant of resisting arrest.
Licensed Texas Attorney and Federally Appointed Immigration Magistrate Timothy Japhet Arrested on Suspicion of Human Smuggling and Resisting Arrest https://t.co/6iYWRFhMbA

— World News Guru (@worldnews_guru) August 21, 2022
Although Japhet denies the allegations against him, he was glad police pulled him over when they did, before he could go any further. He claims to have tried to attract the attention of highway patrol when his offer to give one person a ride turned into multiple individuals. At that point, he did not feel comfortable refusing the passengers.
According to the lawyer's account, police approached the vehicle with weapons drawn. Japhet reportedly told authorities about his profession and claimed the smuggling accusations were ridiculous.
When the border patrol arrived, Japhet explained the situation and gave the agent permission to thumb through his cellular device. After a brief investigation, BP decided not to press charges against the federally appointed immigration magistrate, though the state of Texas had a different view.
The investigation is still ongoing, and the court has yet to indict the attorney on any charges.
Copyright 2022, RepublicanJournal.org