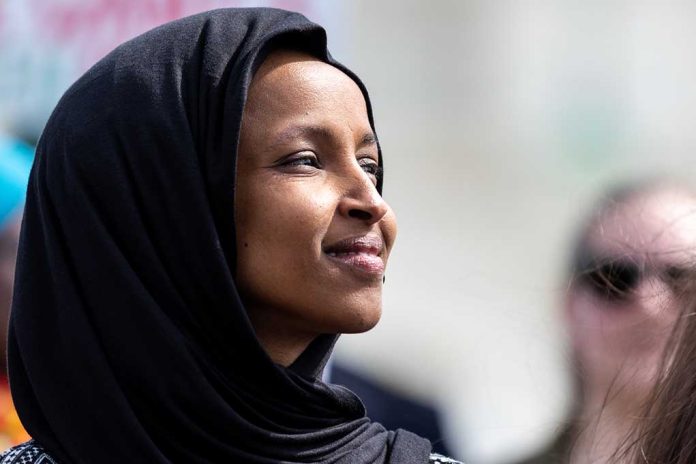 Ilhan Omar BETRAYED – Look Who's Turning On Her
(RepublicanJournal.org) – June 1 marked the beginning of Pride Month, and many politicians took to social media to show their support for the LGBTQ+ community. Representative Ilhan Omar (D-MN) posted a message to Americans celebrating the occasion, saying she plans to fight against LGBTQ+ discrimination — a sentiment many Muslims rebuked. In response to her tweet, some members of the Muslim community lashed out at her, calling her a "disgrace to the hijab."
Happy Pride Month! We won't stop fighting until all LGBTQ+ Americans can live free from discrimination. 🏳️‍🌈

— Rep. Ilhan Omar (@Ilhan) June 1, 2022
Twitter user Muhammad Sattar Khan wondered if she feared Allah after posting her message, asking, "What kind of Muslim are you?" Still another person on social media questioned if Omar read certain stories in the Qur'an that deal with punishments for supporting wrongdoers. Crazy Warya blamed the Minnesota legislator's stance on the fact that she divorced a Muslim man and married a non-Muslim.
https://twitter.com/MuhammadIsLove/status/1533062265972350981
Since Islam does not accept homosexuality, stating the act is against Allah's will, the responses Omar received from the Muslim community make sense. According to Shari'a Law, some Islamic states believe the punishment for homosexuality should be death.
Since her initial tweet regarding Pride Month, the legislator has not mentioned the celebration again. Most of her tweets center around the recent mass shootings, the war in Ukraine, and feeding the hungry.
Copyright 2022, RepublicanJournal.org