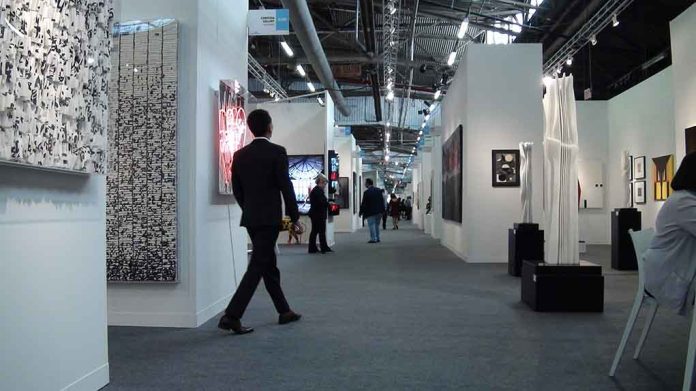 (RepublicanJournal.org) – Hunter Biden claims he's sketched and painted from the age of 7. In 2019, he began seeking representation and galleries to exhibit and sell his work. That was then. Now, Georges Bergès of the eponymous SoHo gallery in New York City exclusively represents and exhibits the president's son's art pieces, advertising some for as much as half a million dollars. Yet, the art dealer won't say who's buying Biden's artwork, apparently not even to a Congressional committee.
On Wednesday, January 25, Representative James Comer (R-KY), the new chair of the House Oversight Committee, wrote a letter to Bergès informing the art dealer that his committee was investigating President Joe Biden and his family for suspected instances of domestic and foreign influence peddling. In the letter, Comer reasoned it was extremely unusual for Hunter Biden to receive "exorbitant amounts of money" for his works as an unknown novice, so he must be trading on his father's name and position, selling influence and access.
Rep. James Comer demands to know Hunter Biden art sale records https://t.co/qULaMDyJEP pic.twitter.com/LemxBlGfLc

— New York Post (@nypost) January 25, 2023
Comer noted that Bergès was advertising the younger Biden's latest gallery works for prices ranging from $55,000 to $225,000 and retained the "sole record keeper" of the transactions. To that point, Comer stated he believed the American people deserved transparency. He requested Bergès provide committee Republicans with all documents and communications between his gallery and the White House or Hunter Biden, including any contracts or agreements and any ethics guidelines set by the White House or Office of Government Ethics.
Additionally, the Congressman asked for price-setting documents, listings of art show opening attendees, and documents showing who purchased each of Hunter Biden's works and at what price. Comer gave Bergès a deadline of February 8 and added a final demand for the art dealer to schedule an interview with the committee by February 15.
According to the New York Post, Bergès ignored similar requests from Comer in November. Comer also said the art dealer had failed to respond to letters from September 7 and 22. If he ignores the committee chair's request this time, he could become subject to subpoenas and even criminal charges, the New York Post reported.
Copyright 2023, RepublicanJournal.org