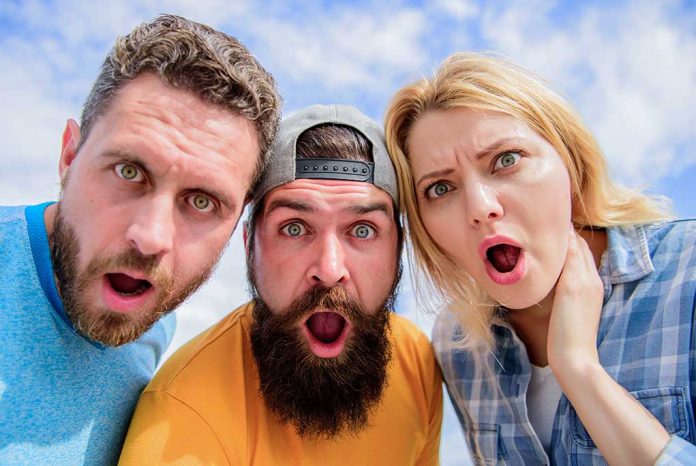 (RepublicanJournal.org) – The New York Post uncovered scandalous material on Hunter Biden in 2020, after an abandoned laptop surfaced in a Delaware repair shop. With news emerging that President Joe Biden had classified files stored in the garage of his home in Wilmington, questions about security and clearance concern many Americans. The Washington Free Beacon obtained new photo evidence suggesting the president's son might have had access to at least some protected documents.
#BREAKING: Photos from Hunter Biden's abandoned laptop show the First Son in the Corvette at the site where Joe Biden improperly kept classified documents. @AndrewKerrNC just broke the story on Fox: https://t.co/dM9p2dZ0CY pic.twitter.com/GZRbkh4D4y

— Washington Free Beacon (@FreeBeacon) January 19, 2023
According to the exclusive report, The Washington Free Beacon found four 2017 photographs of Hunter Biden, showing him in the driver's seat of his father's prized Corvette. GPS metadata reportedly located him in front of the Biden home when the photographer snapped the picture. Two young females appear with the First Son. The publication lists one of them as a possible family member, but the other individual has remained unnamed.
The photos are among numerous other files a repair shop owner allegedly recovered from Hunter Biden's MacBook Pro, which suffered water damage. The computer's hard drive also reportedly contained sexually explicit photographs and a 12-minute video of the First Son with a crack pipe and an unidentified intimate partner. The New York Post noted that the store owner inferred Biden's identity by the Beau Biden Foundation sticker affixed to the laptop, although he couldn't verify who had actually dropped off the device. Still, the proprietor confirmed he forwarded both the laptop and its contents to federal officials.
The apparent proof that Hunter Biden had access to the Corvette sheds light on the very real possibility that he might also have had access to the files Joe Biden stored alongside the vehicle. The president has insisted he kept the garage locked — but a locked door becomes far less meaningful when there's little discretion over who has access to the key. Considering the numerous allegations against the younger Biden for shady business practices, the fallout of his potential access to government secrets could be devastating.
Copyright 2023, RepublicanJournal.org