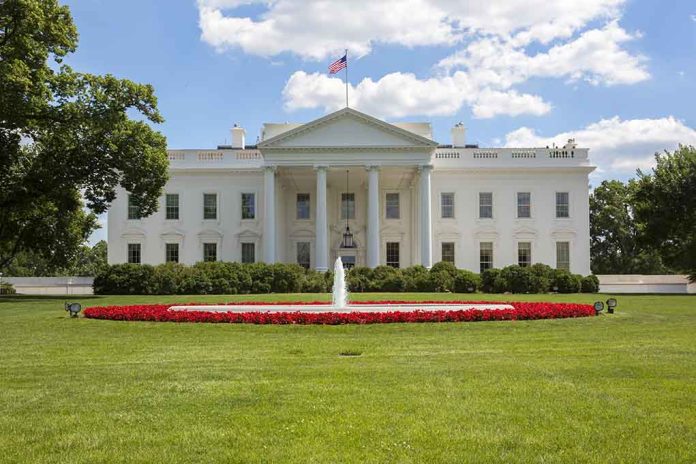 Hunter Biden Confirms He Has Secret Power At The White House
(RepublicanJournal.org) – President Joe Biden's son Hunter has caused a lot of embarrassment for the president during his short tenure. Sadly, the trend doesn't appear to be stopping or slowing down. Recently, audio of remarks Hunter Biden made about his father emerged into the public domain, and they don't paint either Biden in a positive light.
How Hunter Views His Relationship With the White House
Footage from the laptop of Hunter Biden's that turned up at a computer repair shop in Delaware in 2020 appears to show the president's son boasting about the influence he holds over his father and White House officials. In the video, which Hunter Biden apparently recorded himself, Biden brags that he could convince his father to talk publicly about any subject as long as the president agreed with it. He also claimed that Joe Biden respected him more than "anyone in the world" and viewed Hunter as a "god."
The younger Biden, speaking in a conversation with his friend in December 2018, continued by referring directly to his ongoing addiction to crack cocaine. He speculated that the problem might have been the "greatest thing that […] ever happened" to him. Hunter Biden also acknowledged during the recording that his father was "scared to death" over his addiction problems, and that he was actively encouraging Hunter to stop using hard drugs.
Other Scandals Involving Hunter Biden
This is far from the first embarrassing incident involving President Joe Biden's son. One of the most high-profile scandals related to the younger Biden has been the ongoing federal investigation into his financial and tax affairs.
Last year, it emerged that the president's son was in the crosshairs of federal authorities over his apparent failure to pay his tax bills. Hunter Biden reportedly went on to settle a large portion of the outstanding debt, but the authorities persisted with their investigation.
Biden's personal life has also been the subject of considerable scrutiny. His laptop contained ample evidence of hard drug use and activity with a number of women. In the autobiography he published in 2020, titled "Beautiful Things," he went into painstaking detail about the extent of his addiction, details of his love affair with his deceased brother's wife, and the factors he believes led to his troubles later in life, such as the car accident that killed his mother and sister.
Do you think Hunter Biden's reputation is salvageable at this point?
Copyright 2022, RepublicanJournal.org