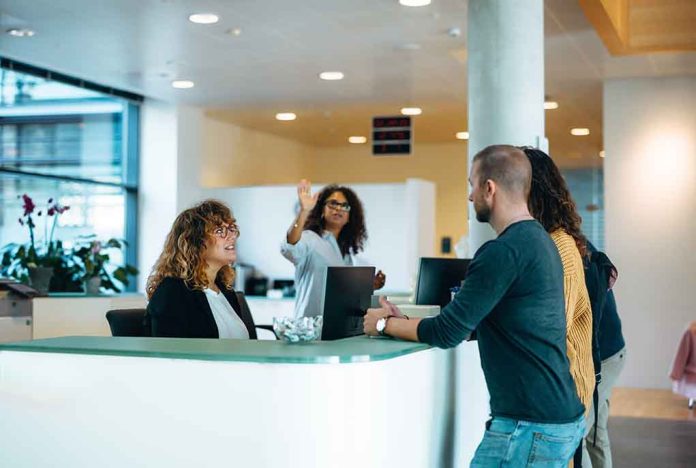 Read This Guide On Finding Government Assistance Opportunities For YOU
(RepublicanJournal.org) – Struggling to afford basic needs can be frustrating, but there are several government programs available that can help individuals and families cover a wide range of necessities. Here are some of the most common government assistance opportunities that are currently available, particularly to low income households, as well as how to find them!
Common Government Assistance Opportunities
Whether you or someone in your life is struggling to purchase food, pay rent, cover medical bills, or meet other basic needs, there is likely at least one government program available that can provide a bit of temporary assistance. While the majority of these programs are intended to provide short term assistance, they can make life much easier for low income individuals and families that are struggling to cover these costs.
SNAP
The Supplemental Nutrition Assistance Program, or SNAP, aims to assist families and individuals that are struggling to afford to purchase an adequate amount of nutritious food. This program provides participants with an Electronic Benefits Transfer (EBT) card that the organization loads with the amount of funds each household qualifies for based on their total income, family size, and other factors. The EBT card functions much like a debit card that recipients can use to purchase qualifying food items.
Section 8/Housing Vouchers
Section 8 and other housing voucher programs help individuals and families that are unable to reasonably afford even the lowest rent in their area find a place to live at a rate that is affordable for them. This program provides supplemental funding to participating landlords to allow them to lease at much lower rates than the income they need to meet their own financial obligations as property owners, which makes it possible for low income households to pay a rent that is a similar percentage of their total monthly income to what most renters are generally expected to pay.
TANF
The Temporary Assistance for Needy Families (TANF) program provides funding for low income families that are not currently making enough to adequately care for their children. This program assists these families with covering their children's basic needs while helping them take steps to move toward self sufficiency in the future. While the main goal of this program is making sure children's needs are met while living in their own homes,
Medicaid
Medicaid is a government healthcare program that provides an alternative for low income families and individuals, as well as other populations that tend to have a harder time affording other types of health insurance. Details of this program are handled at both the state and federal level.
How to Find Government Assistance Opportunities
Although there are several government assistance programs available to help people make their resources stretch further in several important areas, knowing where to quickly find help with something specific when it is needed can be challenging. Fortunately, there are several databases available that compile some of the most important resources to quickly get people connected with the help they need. Some of the most helpful places to find this information include:
Individuals can also get in touch with many of the local, state, and other government agencies that handle the majority of the process of applying for and obtaining these benefits to learn more about the specific government assistance options that may be available in your area, such as their local housing authority or state agency.
No matter what type of assistance you or someone in your life is in need of, searching for a government assistance opportunity that is an appropriate fit can be an important step in improving any financial situation.
Copyright 2022, RepublicanJournal.org