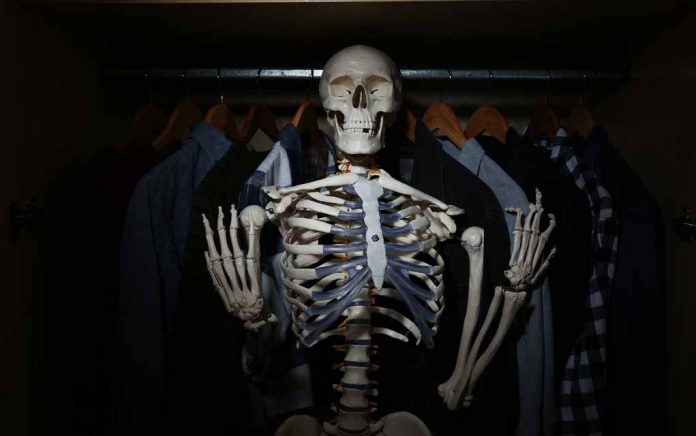 (RepublicanJournal.org) – This week saw the conclusion of arguably the biggest scandal to affect the Democratic Party this year (although there have been several). Burdened by multiple allegations of misconduct from different women- some of whom were working in his political offices- and findings from the State Attorney General's office, New York Governor Andrew Cuomo (D) resigned on Tuesday, August 10, effective August 24.
The outcome will no doubt be a welcome first step for his alleged victims, as well as the families of those who died because of the governor's policy of returning contagious patients to nursing homes. However, as the dust settles on Cuomo's saga, a new question emerges; where were the media?
Why Did Andrew Cuomo Get Such Favorable Treatment from the Media?
On Wednesday, August 11, Fox News released a report highlighting the failure of 60 Minutes, CBS's flagship news program, to provide coverage of Andrew Cuomo's massive scandals. According to the article, the 60 Minutes program failed to mention Cuomo's name since March 2020.
Not only did media outlets ignore Cuomo's wrongdoing, some actually singled him out for praise. He even won an Emmy for his daily briefings on the pandemic.
Who Else Has Received Cover?
This situation is a clear and highly worrying reflection of the Liberal bias exhibited by major news organizations. Conservatives frequently highlighted this problem while Donald Trump was president; however, Trump has been a civilian for half a year now, yet the problem appears worse than ever.
Consider Tara Reade, for example. She's the former Senate staffer who claims Joe Biden, now president, assaulted her in 1993 while he was a US Senator for Delaware. She spoke to Fox News in the wake of Andrew Cuomo's resignation, urging a "real investigation" into Joe Biden's alleged offenses. However, the media coverage of Reade's claims has been scant at best.
Stormy Daniels is the adult film actress who claimed to have had a consensual relationship with Donald Trump long before Trump entered politics, an allegation the former president denies. Daniels went public with her story in 2011, and the media chose to dredge it up repeatedly during Trump's initial run for election.
The comparison isn't just speculation, either. A Google search for "Stormy Daniels Donald Trump" returns nearly 5.7 million search results, while "Tara Reade Joe Biden" brings up just 1.2 million.
So, there you have it. As long as you espouse the correct set of political beliefs, the media apparently will let you get away with whatever abhorrent crimes against women you choose to commit.
Copyright 2021, RepublicanJournal.org