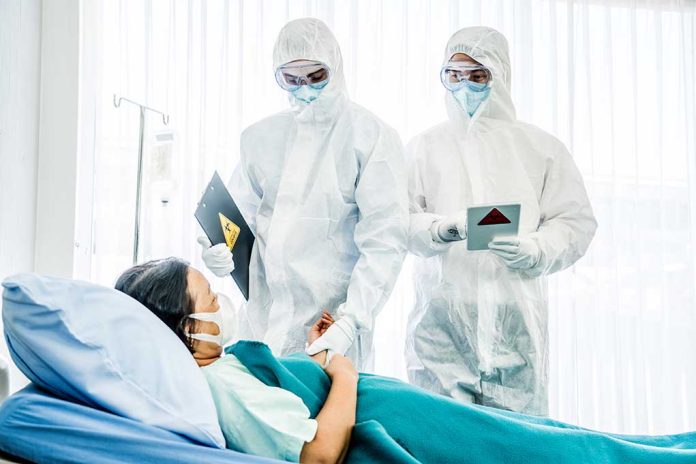 (RepublicanJournal.org) – Vaccination continues to be a thorny issue for political leaders and administrators at every level. Many feel vaccine mandates are necessary to protect vaccinated folk from the unvaccinated. At the same time, those on the other side of the argument think these rules represent an unacceptable infringement on individual rights. The vaccination policy in a well-known hospital is now causing controversy, as it's preventing a patient from receiving life-saving surgery.
Transplant Impossible Unless Both Parties Are Vaccinated
On Friday, October 8, the Cleveland Clinic announced it would not allow patients to undergo organ transplant operations unless both the patient and organ donor had received COVID-19 vaccinations. This mandate has left clinic patient Michael Ganim in a terrifying position. The 52-year-old has kidney failure and will die if he does not get a transplant. While he is vaccinated, his prospective donor is not.
Michael Ganim has spent a year on the transplant list. His condition almost killed him in March of last year, and he spent fifteen months afterward praying his medical team would find a solution to his problem.
In June of this year, Sue George offered to become his donor after seeing a social media post explaining Ganim's situation. The tests showed she was a match, and doctors at the Cleveland Clinic prepared to perform a transplant on October 13. Regrettably, the medical team made those preparations before the new rules about vaccines took effect in the clinic.
Because George had not received a vaccine, hospital administrators canceled the procedure. They decided, despite the fact, none of the doctors scheduled to perform the transplant wanted to cancel it for this reason; they had known about the situation for months. While one doctor encouraged George to inoculate, the medical team didn't consider her failure to do so a serious enough reason to halt the process.
Where Do We Go From Here?
The Cleveland Clinic is not alone in making decisions like these. University Hospitals of Cleveland, also in Ohio, announced new rules along the same lines last Friday. Unfortunately, Michael Ganim almost certainly won't be the last person to miss out on a transplant because of this system.
Hospitals aren't the only institutions imposing these questionable vaccine requirements, either. In August, a judge in Chicago ruled a woman could not see her child because she was not vaccinated, although the courts overturned this ruling later on appeal.
Just how far are vaccine advocates willing to go to see everyone comply?
Copyright 2021, RepublicanJournal.org