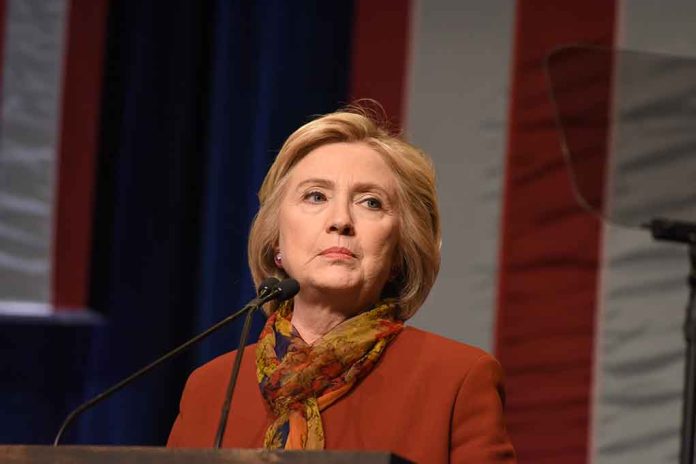 Hillary Clinton DISRUPTS Funeral – Makes A Fool Of Herself
(RepublicanJournal.org) – Madeleine K. Albright, the first woman to serve as US Secretary of State, died earlier this year. She was 84 years of age. Another female to occupy that prestigious role spoke at Albright's funeral and couldn't resist the opportunity to turn her speech into a political attack.
Hillary Clinton warns 'fascism' could dominate US at Madeleine Albright funeral https://t.co/cljHstOjzs pic.twitter.com/PKDzvqgILz

— New York Post (@nypost) April 27, 2022
Hillary Clinton mentioned "fascism" and "dictators" when addressing the congregation at Washington National Cathedral. She claimed Madeleine Albright would have viewed the current time as a "season of action," and warned of totalitarian efforts in "the halls of our own Capitol."
She then stated America needed to stand up against "dictators and demagogues" at home as well as abroad.
Earlier in the eulogy, Clinton mentioned Russian President Vladimir Putin and his military campaign in Ukraine, apparently going on to compare his actions to those of former President Donald Trump. Clinton also reminded the congregation that Madeleine Albright had arrived in the United States as a Czech refugee while she was still a child.
You can see the address for yourself in the video below.
Do you think Hillary Clinton's views on politicians and their policies are still relevant in 2022? Even if so, do you think airing them while addressing a funeral congregation is appropriate?
Copyright 2022, RepublicanJournal.org