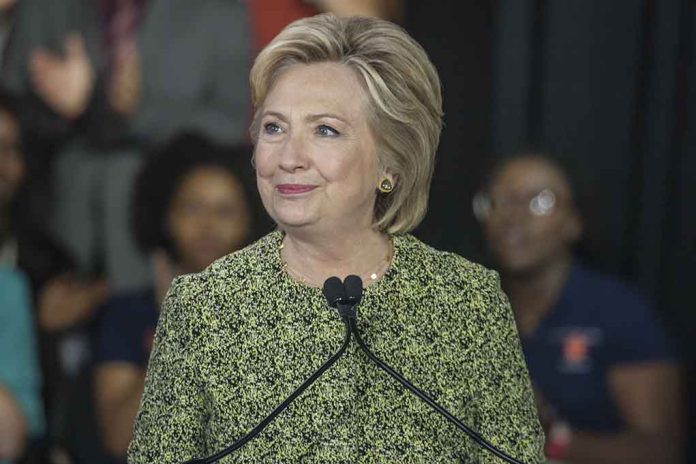 Hillary DEFENDS Trump? – Surprising Statement Released!
(RepublicanJournal.org) – Former President Donald Trump has been all over the news headlines within the last number of weeks in the wake of the FBI raid on his home in Florida. Since the search operation took place, commentators have been sharply divided as to what course of action, if any, authorities should take against the 45th commander in chief. One of the past leader's fiercest political rivals just made a potentially surprising statement on the issue.
During a Wednesday, September 7 appearance on ABC's "The View," former secretary of state and presidential candidate Hillary Clinton remarked that she did not want to "pre-judge" Trump. The career politician stated that she herself had been the victim of unfair judgment and did not want to do the same to someone else. She was responding to a question from host Joy Behar as to whether the 45th president would "get away with" the alleged mishandling of classified government material.
.@HillaryClinton to #TheView on if former Pres. Trump should be indicted over documents seized from Mar-a-Lago: "I don't want to pre-judge. I've been pre-judged wrongly enough."

"No one is above the law … We should be concerned about it, and we should follow the facts." pic.twitter.com/dSaECtxbxS

— The View (@TheView) September 7, 2022
This response may be surprising to many viewers given Clinton's long history of directing accusations and abuse at Trump. During their campaign battle, she alleged he was "threatening our democracy" and also that he was a "puppet" of Russian President Vladimir Putin.
Do you think some Republican voters might change their views on Hillary Clinton given her seemingly uncharacteristic comments on this topic?
Copyright 2022, RepublicanJournal.org