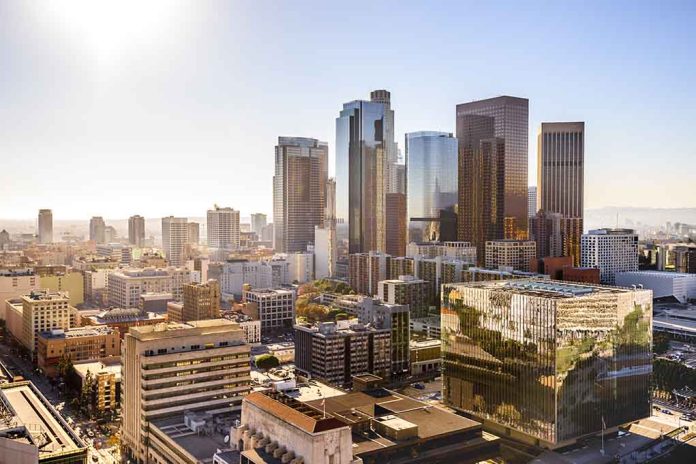 (RepublicanJournal.org) – From 1977 until 1984, Scott Baio starred in the beloved show "Happy Days" as Chachi Arcola, and he also played the same character in the show's spinoff, "Joanie Loves Chachi." For years, this childhood star turned Hollywood actor enjoyed his success in California, but now he's closing that chapter of his life. On Wednesday, May 3, Baio announced that he will be leaving Los Angeles after spending over four decades in the blue state. He shared a statement on Twitter:
After 45 years, I'm making my way to finally "exit stage right" from California.

"The most recent survey conducted by the Los Angeles Homeless Services Authority found approximately 69,000 people experiencing homelessness in L.A. County and 41,000 in the city in 2022." pic.twitter.com/fBCeNyhhhx

— Scott Baio (@ScottBaio) May 3, 2023
According to Realtor.com, the man behind Chachi is selling his $3.85 million home, which has five bedrooms and 4.5 bathrooms and is located in the gated and guarded Woodland Hills neighborhood. Baio first purchased this residence in 2010 for $1.85 million. No surprise, the breathtaking home has everything from a pool and spa to an oasis of fruit trees. Yet, Baio still thinks it is worth leaving to be free of the rampant homelessness in LA, high taxes, and progressive California policies.
A Saturday, May 6 tweet shows that Baio has two homes in the state. So far, the actor has not made moves to sell his second residence in La Quinta, a resort city near Joshua Tree National Park. Other famous people to leave the Golden State include Joe Rogan, Mark Wahlberg, and Matthew McConaughey, all of whom claimed similar reasons for leaving.
These moves come after the Los Angeles Homeless Services Authority (KAHSA) reported that in February 2022, about 69,144 people were living on the streets in Los Angeles County, a number that increased 4.1% from 2020. Within just the city itself, 41,980 residents had nowhere to stay, a 1.7% jump from 2020. LAHSA believes that "homelessness may be rising more slowly than in previous years," but it is still increasing. Unless California Democrats do something about the problem, more residents may choose to leave.
Copyright 2023, RepublicanJournal.org