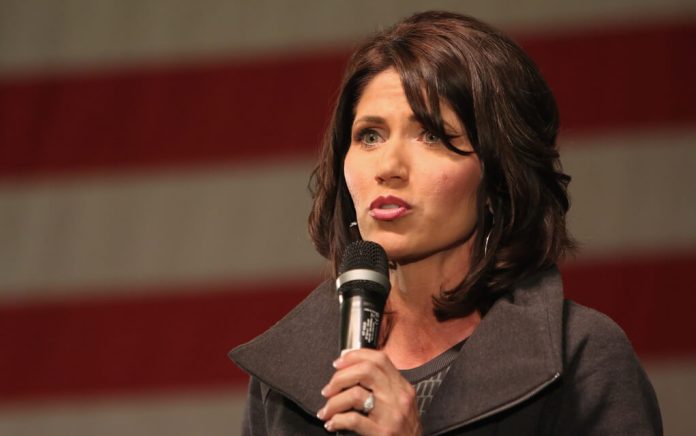 (RepublicanJournal.org) – Critical race theory (CRT) has divided opinion across the nation for the last year or so. Liberals defend the controversial hypothesis, claiming it carries an important message about race relations. Conservatives, on the other hand, typically view it as divisive and harmful. Now, another state has decided to ban it in schools.
On Tuesday, April 5, South Dakota Republican Governor Kristi Noem signed an executive order banning K-12 schools in the state from teaching children about CRT. The order states the South Dakota Department of Education will not make schoolteachers or other educational employees "affirm, adopt, or adhere to inherently divisive concepts."
The order further provides that the Secretary of Education will check up on existing policies and materials to see if any such concepts are currently in force.
— Conservative News Daily (@ConservNewsDly) April 6, 2022
According to an Epoch Times report on the story, Noem slammed CRT following the enforcement of the order, calling it "political indoctrination." She claimed the theory taught children that they were either inherently racist or victims of racism, adding that this did not reflect real American history. The report notes South Dakota is now one among a number of states that have outlawed CRT in the classroom; others include Texas, New Hampshire, Tennessee, and South Carolina.
Copyright 2022, RepublicanJournal.org