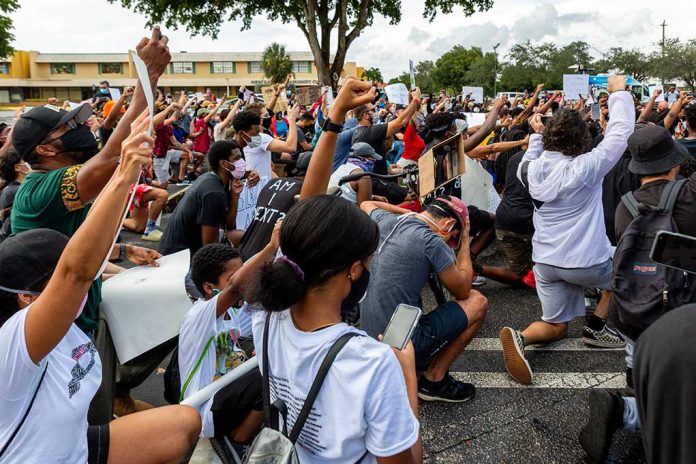 Trump MENTAL HEALTH Report Swirling – Is It True?
(RepublicanJournal.org) – After the murder of George Floyd at the hands of former police officer Derek Chauvin on May 25, 2020, tens of thousands of protesters across more than 21 states took to the streets in protest. In a book set for release on May 3 by Jonathan Martin and Alexander Burns, the pair revealed that Governor Janet Mills (D-ME) believed former President Donald Trump was suffering from a "nervous breakdown" while attempting to handle the widespread situation.
Maine governor thought Trump was having a 'nervous breakdown' during a call on which he complained about George Floyd protests: book https://t.co/zA33IWLJKt

— Politics Insider (@PoliticsInsider) April 30, 2022
During the height of the protests and riots, Trump jumped on a call with several governors, including former Defense Secretary Mark Esper, and then-Attorney General Bill Barr.
According to the book "This Will Not Pass: Trump, Biden, and the Battle for America's Future," the authors claim the former US leader told the state heads to exact "retribution" against protestors to restore public order quickly. The authors also wrote that Trump said he would "deploy federal troops" if the governors didn't move fast enough to quell the protests. Martin and Burns claim the state leaders were shocked by what the former president said, prompting Mills to have her security guard listen in on the call because she was in disbelief.
The Maine lawmaker surmised Trump might have been having a "nervous breakdown or something," stating the call was frightening. Neither the former president nor his representatives responded to the Business Insider request for comment.
Copyright 2022, RepublicanJournal.org