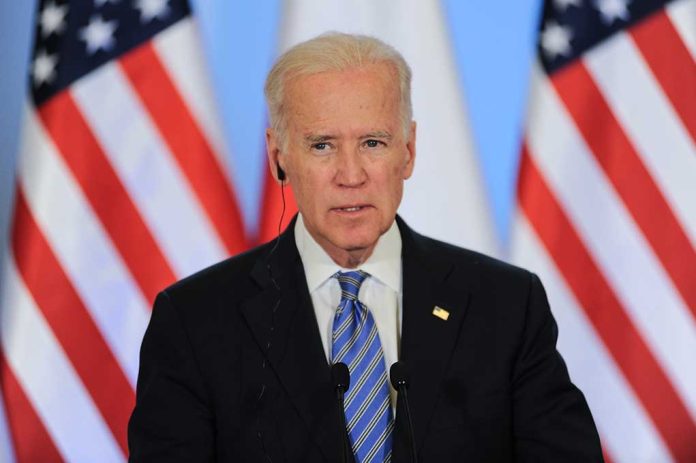 Watchdog Finds CONCERNING Trend Under Joe Biden
(RepublicanJournal.org) – In the modern era of republican democracy, transparency is crucial to the success of essential systems. If the voting public cannot easily see and evaluate the acts and policies of government officials and agencies, society is at risk of falling victim to corruption. For this reason, some analysts are deeply concerned that President Joe Biden has allowed the standards of transparency to slip during his tenure.
Government Watchdogs Highlight Shortfall in Transparency Under Biden
Michael Chamberlain, director of watchdog group Protect the Public's Trust (PPT), recently appeared on the John Solomon Reports podcast. Chamberlain complained that the Biden administration had failed to respond to a series of Freedom of Information Act (FOIA) requests his organization had submitted.
The requests sought information about the amount of taxpayer money the Department of Energy (DOE), the Department of the Interior, and other agencies spent on the COP26 United Nations Climate Change Conference in Glasgow, Scotland in 2021. Specifically, Chamberlain's organization wanted to know how much the DOE and other government departments spent sending representatives to the conference and how many of these representatives were working remotely around the time they traveled to the UK to attend the conference in person.
In his conversation with John Solomon, Chamberlain complained that the DOE had not responded to the PPT's requests. Other government agencies had responded, he noted. The PPT sent further inquiries about the status of the responses to the initial requests, and the DOE eventually stated the PPT would receive the requested documentation by the end of April. Two months on from that deadline, the watchdog group has yet to receive anything.
Is the Biden Administration Lying to Us?
This failure to provide information, which should be publicly available, flies in the face of commitments the Biden administration has made regarding transparency. On the first day of Joe Biden's presidency, then-White House Press Secretary Jen Psaki spoke to reporters about a range of issues, including transparency. She stressed that Biden's "objective" was to "bring transparency and truth back to government."
Earlier this year, Attorney General Merrick Garland issued guidelines for federal government agencies regarding the Freedom of Information Act. These guidelines mentioned a "presumption of openness," under which agencies were to adhere to FOIA requests as long as doing so would not be illegal or contrary to one of the nine exemptions under the legislation. In cases where there was some doubt in this regard, the statement said, "openness should prevail."
Clearly, openness has not prevailed in the Department of Energy. Is it time we started demanding more transparency from the Biden administration?
Copyright 2022, RepublicanJournal.org