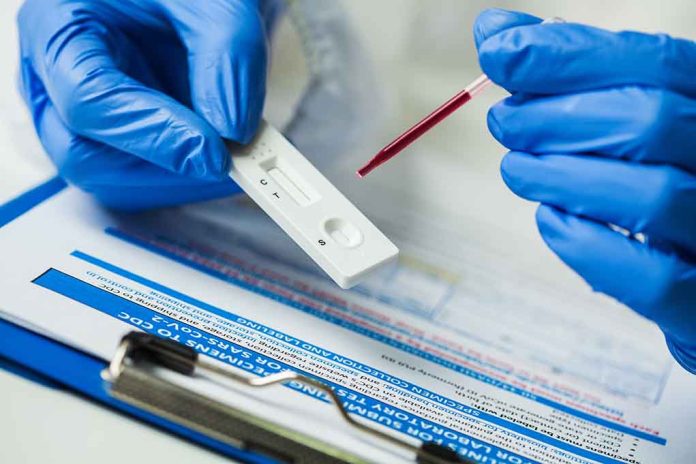 (RepublicanJournal.org) – We're now nearly two years into the COVID-19 pandemic, and things have changed drastically in just a matter of weeks, days even. But we're not out of the woods yet. The latest challenge has been the highly transmissible omicron variant of the disease. Although it's reportedly not as likely to cause serious illness, it is putting major pressure on healthcare facilities. The federal government has responded to the threat by investing heavily in tests, though it's not clear that this was the right thing to do.
FDA says antigen tests may be less sensitive to omicron https://t.co/rFSg38kCEO pic.twitter.com/gjWn7gVkZE

— The Hill (@thehill) December 29, 2021
Early in December, President Joe Biden revealed his administration was set to invest in 500 million antigen tests for distribution to American households that needed them. This massive purchase, the president claimed, was part of the administration's effort to curb the spread of the omicron variant.
Nonetheless, according to the Food and Drug Administration (FDA), antigen tests are not always effective at detecting the presence of the omicron variant. While the agency says it still authorizes antigen tests to detect the omicron, it adds that they may not be as sensitive to the new variant as previous versions of the virus. The FDA further states that anyone with COVID-19 symptoms who have a negative antigen test should follow up with a molecular test to be safe.
Was this another expensive misstep by the Biden administration?
Copyright 2022, RepublicanJournal.org