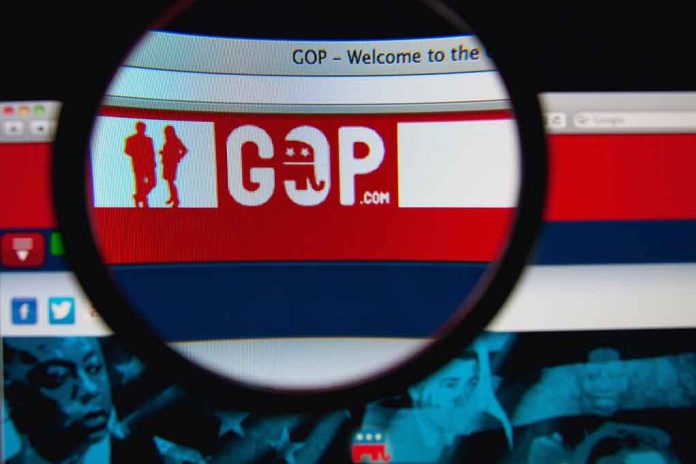 (RepublicanJournal.org) – John Kerry, the Biden administration's climate czar, is a controversial figure. He flies around the world in a private jet, collecting environmental prizes, then says "it's the only choice for somebody like me." Now, he's facing a Republican backlash after attacking farmers.
What Did Kerry Say?
On May 10 Kerry told a Department of Agriculture conference that if we want to fight climate change, we need to start with agriculture. He went on to claim that farming causes 33% of global emissions and said the Democrat goal of net zero carbon emissions can't be achieved "unless agriculture is front and center as part of the solution." He called for changes in US agriculture, and said "economic, social and policy innovation" is needed.
Kerry's attack on American farmers has infuriated Republicans. On May 22 a group of GOP lawmakers sent a letter to President Biden and Agriculture Secretary Tom Vilsack asking them to disown Kerry's comments. The letter calls the climate activist's words "a blatant slap in the face" to hard-working farmers and also challenges his numbers, saying agriculture is responsible for 22% of greenhouse gases worldwide — a third lower than what Kerry claimed. It notes that the US farming industry contributes just 1.4% of the world's emissions, less than any other sector of the American economy.
Twenty-seven House Republicans have signed the letter, led by Representative Mark Alford (R-MO). The signatories also include Glenn Thompson (R-PA) and Sam Graves (R-MO), the chairmen of the House's agriculture and transportation committees.
Spokesman Slams Kerry
Speaking to Fox News after sending the letter, Alford blasted Kerry's hypocrisy. He said that while American farmers and ranchers have led the way in reducing emissions while still managing to boost food production, Kerry has "done nothing but fly his private jets around the world."
Green activists are increasingly targeting farms. In the Netherlands the government is pushing ahead with an unpopular EU-backed plan to buy 3,000 farms through compulsory purchase and close them down. In return for being paid for their property the farmers will have to guarantee not to open new farms anywhere in the EU. Meanwhile the World Economic Forum is lobbying for farmers to switch from livestock to insects, which it claims are an "environmentally friendly" source of food. Kerry hasn't publicly joined that campaign, but there's a good chance the changes he wants would see US farmers forced to stop growing beef and start growing bugs.
Copyright 2023, RepublicanJournal.org