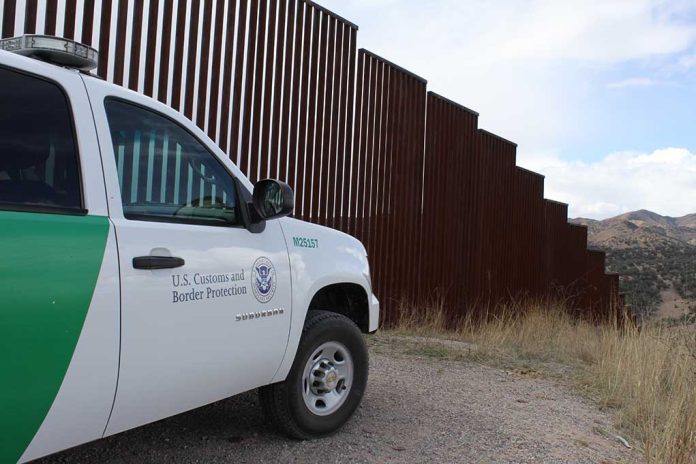 (RepublicanJournal.org) – Customs and Border Patrol agents are working overtime to try and track down all the illegal immigrants making their way into the US these days. While officials catch and send plenty of criminals back to Mexico, some dangerous individuals still manage to sneak by and wreak havoc in American communities. There may now be a case where federal authorities caught a likely violent gang member but had to release him to his aunt in Maryland rather than send him back. Republicans are now seeking answers after authorities suspect the MS-13 member killed a young woman last summer.
According to the Daily Mail, authorities at the border arrested someone believed to be part of the MS-13 gang but eventually released him into the US as an unaccompanied minor. Then, in January 2023, police arrested this man on suspicion that he killed 20-year-old Kayla Hamilton, a woman with autism living in Aberdeen, Maryland. She was reportedly raped and strangled on July 27, 2002.
Inbox: @JudiciaryGOP will conduct an investigation into the murder of Kayla Hamilton. Police suspect she was strangled to death by an unaccompanied minor who was a member of MS-13. https://t.co/M0urWanVBa

— Hayden Sparks (@HaydenJSparks) February 28, 2023
In addition to facing charges of first-degree murder and rape, the unnamed suspect from El Salvador is charged with robbery as well.
Now, Republicans in Congress are asking Department of Homeland Security Secretary Alejandro Mayorkas and Health and Human Services (HHS) Secretary Xavier Becerra to explain how they let this tragedy happen. In a letter dated February 27, House Representatives Jim Jordan (R-OH) and Tom McClintock (R-CA) asked the federal officials for information about the alleged gang member's prior arrests and screening process. They asked for an answer back by March 13.
This development comes as the Office of Refugee Resettlement, which assists in connecting unaccompanied minors with sponsors in the United States, reports 128,904 referrals for the 2022 Fiscal Year and 122,731 for the year before. In Fiscal Year 2020, they only received 15,381 referrals. The influx of these minors has clearly skyrocketed, so residents can only hope the number of gang members also sneaking into the US hasn't gone up just as dramatically.
Copyright 2023, RepublicanJournal.org