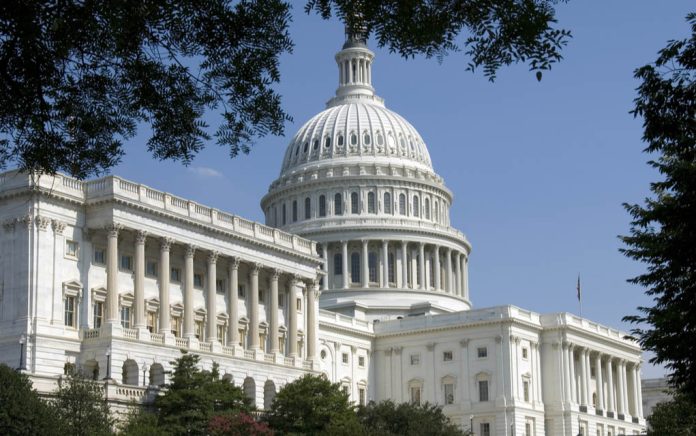 (RepublicanJournal.org) – According to the US Treasury, Congress has had to raise, change, or extend the federal debt limit 78 times since 1960. In recent weeks, the House and Senate have been debating how to do that yet again, as the chambers are led by opposing parties. In a win for Republicans, House Speaker Kevin McCarthy (R-CA) rallied enough GOP lawmakers to pass a budget proposal. However, there is little to no chance it will make it through the Senate to President Joe Biden's desk.
McCarthy Brings GOP Together To Pass Budget Bill
On Wednesday, April 26, the US House of Representatives voted 217 to 215 to pass the Limit, Save, Grow Act, with four GOP members joining Democrats, who voted unanimously against the measure. The bill provides $4.8 million in budget cuts while raising the debt ceiling by $1.5 trillion. The following Republicans voted against the bill:
Ken Buck (R-CO)
Tim Burchett (R-TN)
Matt Gaetz (R-FL)
Andy Biggs (R-AZ)
This vote marks the first time McCarthy was truly able to unify his party behind a bill since the tumultuous 15 rounds of voting it took to secure his election to replace then-outgoing Speaker Nancy Pelosi (D-CA).
According to NBC News, Rules Committee Chairman Rep. Tom Cole (R-OK) told reporters that this move "puts pressure on the Senate to come to the negotiating table." However, Gaetz, an opponent of the bill, noted that while there are good aspects of the legislation, like "energy policy, regulatory reform, welfare-to-work requirements and less spending," it still boosts US debt by $16 trillion over the next 10 years.
The act includes other key fiscal points. Federal discretionary spending would be reduced to 2022 levels, the federal government would take back unspent COVID relief funds, rescind IRS enforcement funding and block Biden's student debt cancellation program. Additionally, the legislation would add new work requirements for able-bodied recipients of entitlement programs like Medicare.
Biden Wants to See a Debt Ceiling Increase With No Strings Attached
President Biden last spoke in person with McCarthy on February 1 after claiming for months that he wanted a "clean" budget proposal without other demands attached to it. On the other hand, the house speaker emphasized he will continue to fight for Americans and halt the superfluous spending of taxpayer dollars at the behest of Democrats.
Ben LaBolt, White House communications director, accused the House leader of structuring a deal that would harm many Americans because it would limit funding for veteran's healthcare services, reduce access to Meala on Wheels, end eliminate healthcare coverage for millions of Americans and send manufacturing jobs overseas.
Republicans recognize this is the first offer in ongoing negotiations with the White House, but McCarthy hailed it as a victory in bringing his caucus together.
Copyright 2023, RepublicanJournal.org