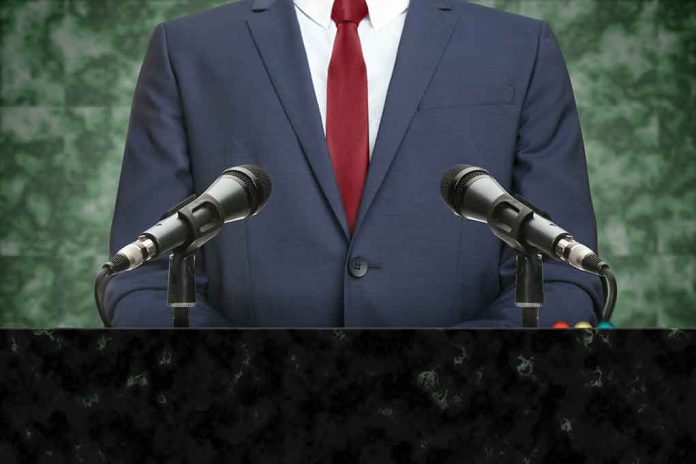 Republican DEBATE Held – It Got Nasty
(RepublicanJournal.org) – Five Republican candidates took the Newsmax debate stage in Pennsylvania last Wednesday and showed that the coveted seat in the US Senate isn't going to anyone without a fight. Dr. Mehmet Oz, the frontrunner in the field, kept his message on point, the bulk of his attacks aimed at President Joe Biden and the Democrats, while the rest of the pack took aim at him, and each other.
PA senatorial candidate Dr. Mehmet Oz, who will participate in Friday night's rally with former President Trump, told Newsmax that he fought back against tough attacks in this week's debate by staying on his message, comparing it to being "like surgery." https://t.co/S0XvS2aSIA

— Newsmax (@newsmax) May 6, 2022
Oz never wavered from reminding the crowd that he was Trump's pick. Between that and name recognition, Dr. Oz believes he will win in November, and is, therefore, the best pick for the primaries. He laid into Biden's policies whenever he could, largely shrugging off attacks from the other candidates.
Conservative commentator Kathy Barnette stunned the crowd with the revelation that her own mother was raped at 11-years-old and that she was born as a result. Barnette remains a pro-life advocate regardless. She went on to call Oz out on his prior position on abortion, to which he responded that he now believes life begins at conception.
Hedge fund CEO David McCormack, considered a mainstream Republican, took hits from developer Jeff Bartos, who decried him for living in the Northeast and for his international business dealings. Carla Sands, a former Trump ambassador, pushed her "America First" agenda. Sands is a Trump loyalist who had his endorsement until the former president handed it to Oz.
It's fair to say the debate was eventful, at the very least.
Copyright 2022, RepublicanJournal.org