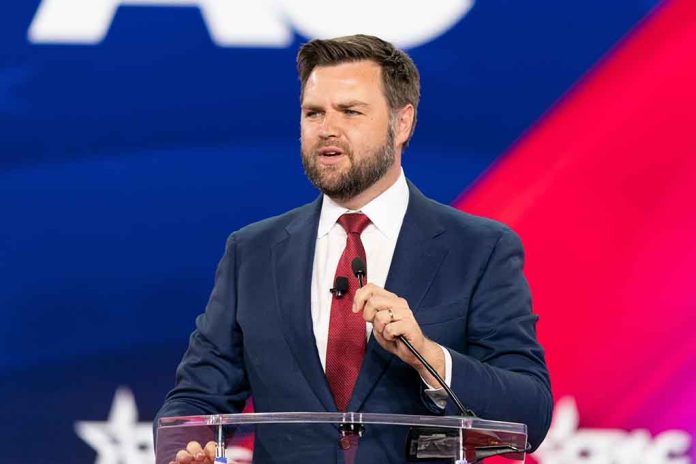 JD Vance Embarrasses Tim Ryan in Final Debate
(RepublicanJournal.org) – As we get closer to the November midterm elections, a few crucial races stand out as ones to watch. The Ohio Senate race between Rep. Tim Ryan (D-OH) and J. D. Vance is one such battle. The pair went head-to-head in a final debate on Monday, October 17.
Vance, who has the endorsement of former President Donald Trump, stuck it to Ryan on a number of issues. In the clip below, you can see the Republican hopeful challenging his opponent on his history of backing tax-and-spend measures despite spiraling inflation in the US economy. Vance was particularly critical of the proposed expansion of the IRS under the Inflation Reduction Act.
"You've voted to raise taxes by $6.7 trillion – 113 times – and just a few weeks ago in the Inflation Reduction Act itself. It raises taxes by $20B on working people in this state and in this country and sicks 87K IRS agents to go after them." – @JDVance1 #OHSenDebate pic.twitter.com/ttDBKxrhby

— JD Vance for U.S. Senate Press (@JDVancePress) October 17, 2022
In what was frequently a quarrelsome debate, Ryan accused Vance of espousing far-right conspiracy theories such as replacement theory. He also criticized the Republican's closeness to former President Trump and controversial figures like Rep. Marjorie Taylor Greene (R-GA).
Polling analysis by FiveThirtyEight indicates Vance is ahead of Ryan by just a fifth of a point at the time of writing. This is a much closer margin than many analysts expected given the fact Ohio voters were decisive in their selection of former President Donald Trump over his Democratic rivals in both 2016 and 2020.
Which do you think will triumph in this nail-biter of a Senate race?
Copyright 2022, RepublicanJournal.org