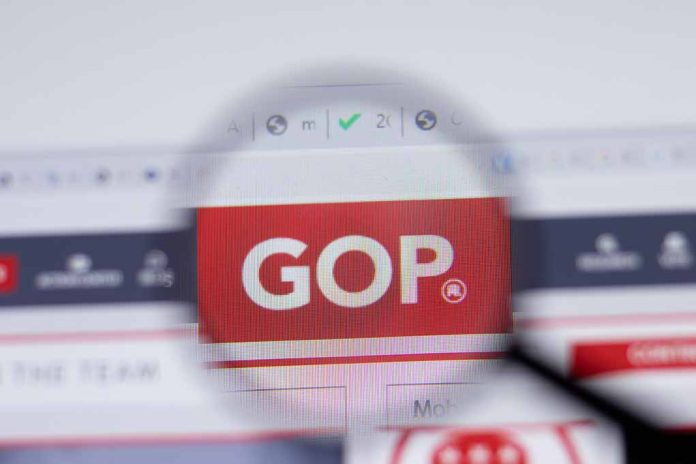 GOP Candidate Says She's "Dangerous"
(RepublicanJournal.org) – With midterms just days away, candidates are ramping up their efforts to secure the necessary votes to win their race. Typically candidates make claims to enhance the way they look to voters, even if they're not completely true. After all, it's politics. However, claiming to be dangerous isn't usually the route politicians take — unless their name is Kari Lake.
Kari Lake: 'I'm dangerous' to people like Liz Cheney because I speak 'truth' https://t.co/wIU6OdKTpL

— Fox News (@FoxNews) November 1, 2022
During her recent appearance on the "Tucker Carlson Tonight" show, Lake, a Republican gubernatorial candidate in Arizona, talked about how she's dangerous. While it may seem threatening that she feels that way, Lake doesn't mean she'll attack anyone. Instead, the Republican explained she's dangerous to the Left and people like Representative Liz Cheney because she speaks the truth.
Cheney has been in a back and forth with the gubernatorial candidate and has even taken out a political ad against Lake. In the advertisement the former vice president's daughter shows a clip of herself claiming she's never voted for a Democrat but that she would if she lived in Arizona right now, taking a shot at Lake. The gubernatorial candidate fired back, claiming Cheney had become her top campaign contributor, declaring she received half a million dollars after the Representative launched her attack, which seems to have backfired.
Lake is competing against Arizona's current Secretary of State, Katie Hobbs, for governor. Despite a member of her own party turning against her, the Republican is actually leading in the state. FiveThirtyEight rates the gubernatorial race in Arizona as a "lean Right," meaning Lake's chances of winning are looking good.
Copyright 2022, RepublicanJournal.org