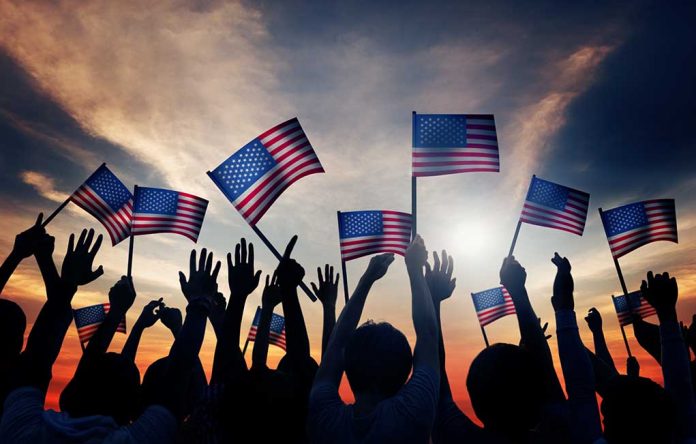 (RepublicanJournal.org) – America's had mixed relations with its most famous sportspeople lately. From LeBron James to Megan Rapinoe, many seem more concerned with promoting political agendas than excelling in their fields. However, there are still plenty of athletes who are nothing but proud to represent America on the international stage, and when they succeed, it gives us all something to celebrate.
Swimmer Anastasia Pagonis, who brought home Team USA's first gold medal of the 2020 Paralympics in Tokyo, is a perfect example. The 17-year-old is famous worldwide for her athletic exploits, her time of 4min 54.49 seconds in the 400m freestyle S11, and setting a new world record. 
Anastasia Pagonis cheers USA – and her 2m TikTok followers – with #Paralympics gold https://t.co/Sy0JNYfeVL

— Guardian sport (@guardian_sport) August 26, 2021
She was well-known even before this achievement, however, for her lifestyle content on TikTok. Along with her guide dog, Radar, she shares regular insights into her day-to-day routines as a blind athlete and has amassed two million followers on the platform. She says she hopes to reach the "random little girl" consuming her content and make a difference in her life. She's also willing to engage in a little self-deprecation, saying she "might as well make fun of [herself]" as other people will do it anyway.
Anastasia Pagonis likely has a long and fruitful career ahead of her, and she's doing her nation proud already.
Copyright 2021, RepublicanJournal.org