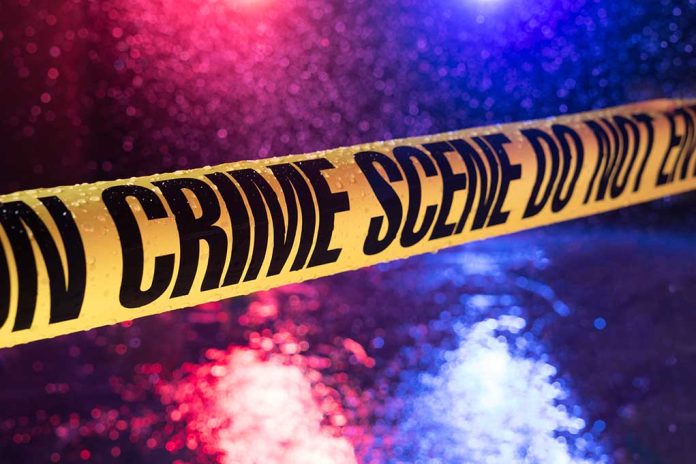 Massive Fentanyl Ring Busted in Florida
(RepublicanJournal.org) – The Centers for Disease Control and Prevention (CDC) reported there were more than 107,000 overdose deaths in 2021. Of those deaths, 80,816 involved the use of synthetic opioids such as fentanyl. Authorities in the Sunshine State recently busted a major drug operation and seized enough of the deadly substance to kill around four million people.
Busting a Top Distributor
After receiving a tip about large amounts of drugs being sold in Clay County, Florida, authorities including State Attorney General Ashley Moody and the Clay County Sheriff's Office began an investigation into the trafficking operation. The probe led to the recent arrest of Jason Setzer and Alvin "AJ" Mercado on September 10.
The suspects were using the United States Postal Service to pay for and receive massive amounts of drugs, namely fentanyl. The investigation led to the seizure of nearly 18.5 pounds of the synthetic opioid, which is enough to kill everyone within 18 counties of the operation according to a statement from AG Moody. Police also confiscated 5.25 pounds of methamphetamine and three pounds of cocaine.
Moody explained Setzer and Mercado would receive the product from California and then distribute it to several dealers, claiming they appeared to be at the top of the distribution chain in the area. Mercado was in charge of ordering the product and Setzer was in control of preparing it for the dealers.
Authorities are charging Mercado with conspiracy to traffic fentanyl in excess of 2,000 grams and trafficking fentanyl. He faces up to six decades in prison and is currently in county jail, where police are holding him on a $10 million bond. Setzer is facing up to 140 years in prison on charges of possession of a firearm by a convicted felon, possession of cannabis in excess of 20 grams, conspiracy to traffic fentanyl in excess of 2,000 grams, and trafficking methamphetamine, cocaine, and fentanyl.
Fentanyl's Deadliness
The fentanyl epidemic kills tens of thousands of Americans every year. The US Customs and Border Protection reported agents seized 603 pounds of fentanyl in a single week in July. Authorities in Snohomish County, Washington recently seized 150 fentanyl pills and around $524,000 in cash. The Multnomah County Sheriff's Office in Oregon also confiscated 92,000 fentanyl pills.
According to the Drug Enforcement Agency, a little as two milligrams of fentanyl can prove fatal to an adult and is more likely to kill someone who doesn't possess a tolerance to opioids. A little over two pounds of the drug has the potential to kill 500,000 people. The synthetic opiate is especially dangerous because dealers can lace it with other drugs, such as cocaine, meth, and heroin, leading to drug users unsuspectedly taking fentanyl and often overdosing as a result.
Copyright 2022, RepublicanJournal.org