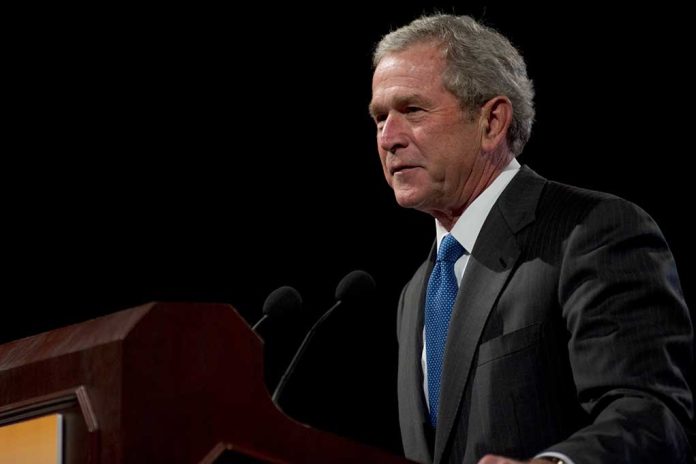 FBI Report RELEASED – Assassination Scheme Foiled!
(RepublicanJournal.org) – Former President George W. Bush has found himself in the news headlines a lot over the last year or so. Bush angered many Republicans when he criticized former President Donald Trump following the commander-in-chief's departure from office. Now, though, George W. Bush is in the news for an entirely different reason.
According to a newly unsealed FBI report, an Iraqi native with links to the Islamic State (ISIS) was planning an assassination attempt against former President Bush over his role in starting the Iraq war, Forbes reported. Shihab Ahmed Shihab Shihab, a 52-year-old based in Columbus, Ohio, plotted to smuggle Iraqi assassins into the country to do the deed. At one point, he traveled from his base in Ohio to Dallas, Texas to stake out the former president's home in preparation for a potential attack.
According to the case against him, Shihab had a history of accepting payments to bring foreign nationals into the United States illegally.
FBI Warrant Alleges ISIS Conspired To Assassinate George W. Bush By Smuggling Terrorists Through Biden's Open Border https://t.co/rQeaRBsEuF

— World News Guru (@worldnews_guru) May 25, 2022
Smuggling dangerous individuals across the southern border of the United States was a crucial part of this plan. Did the criminals think this part of the plot would be possible because of lax border policies? Is it time the Biden Administration started taking threats like this more seriously?
Copyright 2022, RepublicanJournal.org