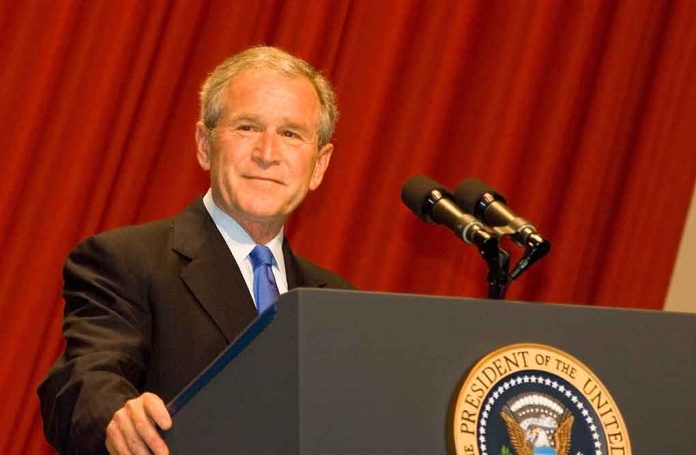 (RepublicanJournal.org) – As the conflict between Ukraine and Russia progresses, leaders and analysts in the West are starting to show a diversity of opinion in relation to how best to address the situation. For example, John Oliver, a TV personality who is renowned for taking no prisoners when it comes to criticizing those he disagrees with, recently slammed former President George W. Bush for his response to the conflict.
Former President Bush publicly denounced Russian President Vladimir Putin over his decision to "invade" Ukraine. But, according to Oliver, this statement was hypocritical coming from Bush, given his own history of overseas military action.
Oliver tore into the former president over the statement in an expletive-laden rant on his show on Sunday, February 27. The host was referring to the Bush administration's decision to invade Iraq in 2003 over inaccurate suspicions the nation had weapons of mass destruction.
John Oliver knocks Bush statement on Russia, Ukraine: "You are not the guy for this one" https://t.co/z1SXEwOrFW pic.twitter.com/T0Jv2ueZNA

— The Hill (@thehill) March 1, 2022
John Oliver also took aim at CNN after the network aired a cheery advertisement for the Applebee's restaurant chain during a grave report about unfolding violence in Ukraine. He was also scathingly critical of President Putin himself, accusing the Russian leader of keeping his supporting officials in line through intimidation. He speculated that this leadership strategy, far from being courageous, was actually cowardly.
Copyright 2022, RepublicanJournal.org