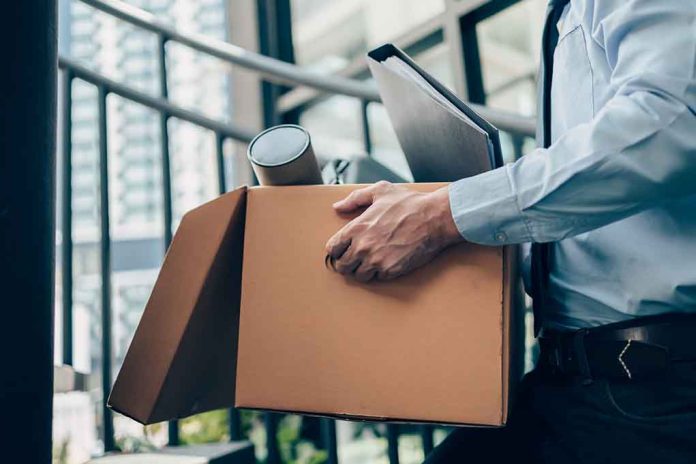 (RepublicanJournal.org) – New York Representative George Santos (R) certainly celebrated after winning his first term for the US House in the November 2022 election. However, controversy quickly surrounded the new lawmaker as accusations hit that he'd fabricated his work experience and misled multitudes of people over the years about his background and family history. While multiple groups run investigations into Santos and the severity of his apparent dishonesty, he has decided to temporarily leave his committee assignments.
On Tuesday, January 31, Santos told his peers he would take a step back from his spots on the House Small Business Committee and the Science, Space and Technology Committee. The Washington Post reported that a Republican lawmaker with knowledge of a private meeting between Santos and House Speaker Kevin McCarthy (R-CA) said the New York lawmaker has acknowledged he is "a distraction" right now.
BREAKING: George Santos Will Reportedly Recuse Himself From Sitting On Committees https://t.co/vBFzOKww45

— Mediaite (@Mediaite) January 31, 2023
Santos hopes to resume his positions on the committees after the House Ethics Committee finishes its investigation. The lawmaker currently has no intention of stepping down as the representative of New York's 3rd Congressional District.
The move comes right after McCarthy removed Democratic California Representatives Adam Schiff and Eric Swalwell from their spots on the House Intelligence Committee. The GOP is also currently rallying to kick Ilhan Omar (D-MI) off the House Foreign Affairs Committee for her history of anti-Semitic remarks.
News recently came to light that Santos lied about his high school, college, and graduate school history as well as his supposed work at Citigroup and Goldman Sachs. He has also made unlikely claims about his mother's presence at the World Trade Center on September 11, 2001. Hopefully, Santos' decision to take a break from committee service will give Congress, the media, and New York constituents time to figure out where this lawmaker stands as a representative to his people.
Copyright 2023, RepublicanJournal.org