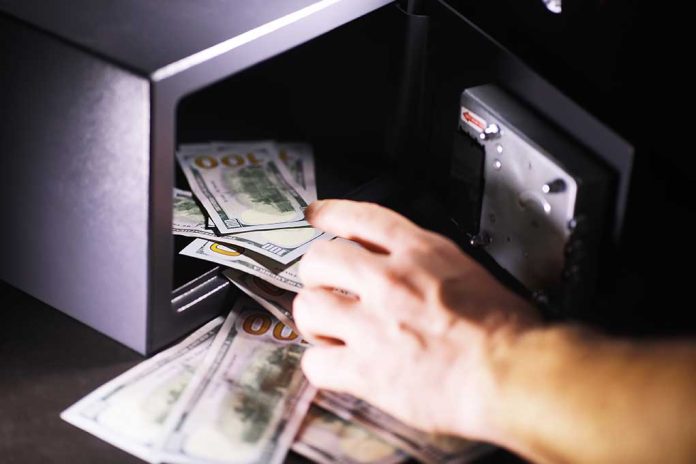 (RepublicanJournal.org) – Since the midterm elections took place last November, one of their defining stories has been that of freshman Representative George Santos (R-NY). The 34-year-old was a celebrated figure when he won his race, touting himself as a first-generation American with Brazilian and Jewish ancestry. He also highlighted himself as a university graduate with an esteemed background in the finance industry. Following his victory, news emerged that much of his backstory was apparently fabricated, and he has faced numerous calls to resign. Now, he's in trouble over more potential falsehoods.
According to a report from online news outlet Patch, a disabled US Navy veteran has come forward to accuse Santos of using an alias to swindle him out of $3,000, allegedly claiming the money would be put toward life-saving surgery for his dog. According to Richard Osthoff, who received an honorable discharge from the Navy in 2002, Santos (going by the name of Anthony Devolder) set up a GoFundMe for Sapphire, Osthoff's pit mix, who had developed a stomach tumor.
"Devolder," who reportedly told Osthoff he was in charge of a charity called Friends of Pets United, allowed the GoFundMe to collect $3,000 before shutting it down. Osthoff's dog later died.
Veteran Accuses George Santos of Pocketing $3,000 Meant for Surgery for His Dog, Which Eventually Diedhttps://t.co/WdW18IiIy4

— Mediaite (@Mediaite) January 18, 2023
This is just one entry on a growing list of scandals involving Rep. Santos. He has admitted to fabricating many of the details of the backstory he used during his election campaign. For example, his claim that he was Jewish turned out to be false. He's actually a Roman Catholic — though he still claims to have Jewish ancestry. Reports have also accused him of lying about his educational and professional background, as there is apparently no evidence he graduated from university or worked in finance. He's also under investigation in Brazil over alleged fraud related to a stolen checkbook.
Santos has refuted the story about Osthoff's dog.
Copyright 2023, RepublicanJournal.org