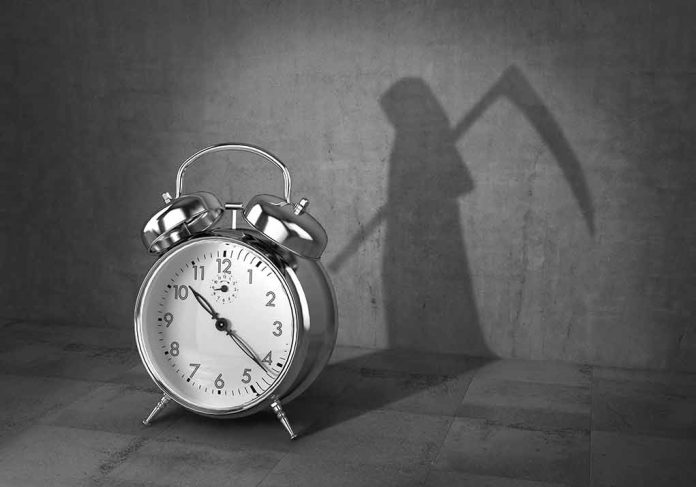 (RepublicanJournal.org) – Multiple sources have confirmed that "General Hospital" actor Billy Miller died on Friday, September 15. The award-winning cast member was just two days away from celebrating his 44th birthday. The cause of death has not yet become available, but rumors have uncovered two possible theories.
Miller started his daytime television career in 2007, when "All My Children" hired him to play Ritchie Novak. Two years later, he moved to "The Young and the Restless," where he took on the role of long-standing character Billy Abbott. His portrayal won him two Emmys for Outstanding Supporting Male Actor and a third for Outstanding Lead Actor.
He changed shows again in 2014 when he replaced Steve Burton in the role of Jason Morgan/Drew Cain in "General Hospital." He remained there until 2019. The actor also played roles in "Ray Donovan," "Suits," "Major Crimes," "Ringer," "Justified," "CSI: NY," and "Truth Be Told."
We Got This Covered states Miller had been suffering from two serious conditions when he died. Deadline received confirmation of the actor's death via soap opera journalist Michael Fairman, who did not state the cause but did note that the deceased "was manic depressive." The National Institutes of Health states that the condition, now most commonly referred to as bipolar disorder, causes shifting episodes of mania and depression. These extreme highs and lows can lead to suicidal ideations. Experts believe entertainers like Robin Williams and Naomi Judd may have taken their lives due to this devastating mental health condition.
Miller also reportedly suffered from a neurological condition called progressive supranuclear palsy, a rare degenerative disease that is similar to Parkinson's. It typically progresses quickly, causing disability within three to five years, and there is no effective treatment. People with this condition have difficulty moving and speaking normally, and they may also experience depression and changes in mood or behavior.
Neither condition has been confirmed as the cause of Miller's death.
Copyright 2023, RepublicanJournal.org