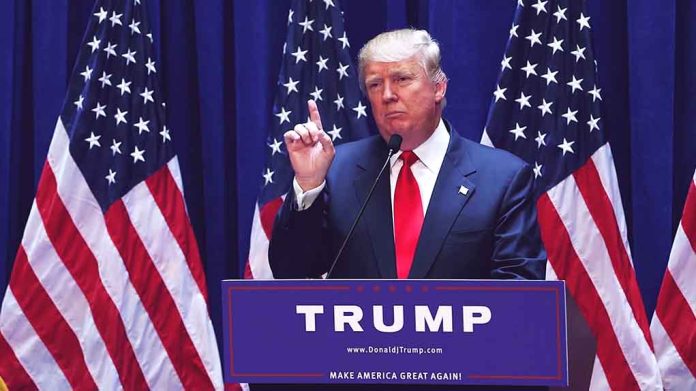 (RepublicanJournal.org) – Fox News host Brian Kilmeade went on the offensive after former President Donald Trump publicly criticized one of the network's correspondents. The MAGA leader called Kayleigh McEnany "Milktoast" on Truth Social, shared via screenshot by the Daily Mail after the "Outnumbered" host said a recent poll had put the MAGA leader only 25 points over DeSantis in Iowa. Kilmeade expressed his disillusionment with the 45th commander-in-chief during a recent episode of "Fox & Friends."
Kilmeade attacked Trump during commentary on Florida Gov. Ron DeSantis' recent words against his former ally. The reporter quoted part of a speech the presidential hopeful made while on the first stop of his Iowa campaign tour, during which he painted the former president as dishonest and unstable. Pulling directly from the governor's prepared words, Kilmeade stated, "we have to be guided by reality, by facts, and our enduring principles." The Fox News host then slammed Trump's comment that McEnany was "insane," instead insisting she was "one of the best press secretaries ever." The Huffington Post shared a clip of the statement.
Much of the outrage over Trump's comment stems from McEnany's previous demonstrations of loyalty to him. She worked as his press secretary between April 2020 and January 2021 and felt she "always knew where [Trump's] head was at," responding accordingly to reporters' tough questions.
The Daily Mail reported that Trump accused McEnany of knowingly sharing false figures. He apparently saw her broadcast as a personal attack and proof that the Fox correspondent sided with "RINOS & Globalists." He added that Fox News needed to employ "REAL Stars." During his rant, Trump insisted polls had him ahead of Gov. Ron DeSantis by 34 points. The former president also apparently took issue with McEnany's previous shows of support for DeSantis — although during a May 2023 episode of "Special Report," when asked who she'd put her money on if the polls came down between the two, she said she'd put it all on Trump.
Copyright 2023, RepublicanJournal.org