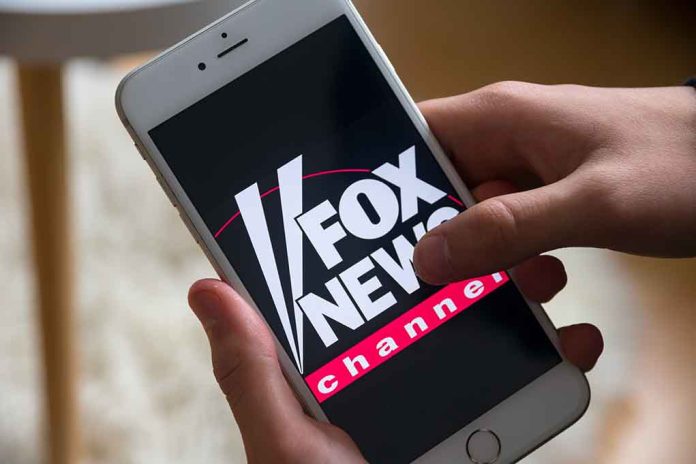 Fox News Asks Governor About Corruption Allegations
(RepublicanJournal.org) – In a world of biased media sources, getting both sides of a story can be difficult. Critics of Fox News have claimed the network heavily favors right-wing politicians. However, a recent interview with Oklahoma Governor Kevin Stitt (R) shows Fox News isn't afraid to go after Republicans either.
Stitt recently joined Shannon Bream on "Fox News Sunday," where the host asked the governor a tough set of questions regarding his opponent's accusations of corruption. The federal government is conducting an audit after claims the Stitt administration mishandled $31 million in COVID-19 relief funds. Joy Hofmeister, the Democrat running against Stitt, has also accused the governor of using taxpayer money to fuel his businesses. There is a criminal investigation underway concerning contracts between the state and a barbecue restaurant as well.
oof. this is a pretty brutal line of questioning to Kevin Stitt from Shannon Bream on Fox News Sunday. pic.twitter.com/rdKKmaRCAW

— Aaron Rupar (@atrupar) November 6, 2022
Bream mentioned a political ad from former conservative congressman J.C. Watts, who asserted that he was still a Republican but would be voting for Hofmeister. Watt had justified his supporting a Democrat by declaring the alleged scandals and corruption surrounding Stitt were "too much." The Fox News host gave the governor the opportunity to respond and potentially clear the air. However, he seemingly deflected the line of questioning, instead claiming there were "special interests" in place to get Hofmeister elected.
Stitt declared the people of Oklahoma were "too smart" to fall for the accusations. The governor added Americans were sick and tired of the lies and chaos. Bream again attempted to get Stitt to address the federal audit, his opponent's allegations, and the criminal investigation into state contracts with a barbecue restaurant. The Republican again didn't answer the host's questions, instead expressing pride for his previous business successes.
Copyright 2022, RepublicanJournal.org