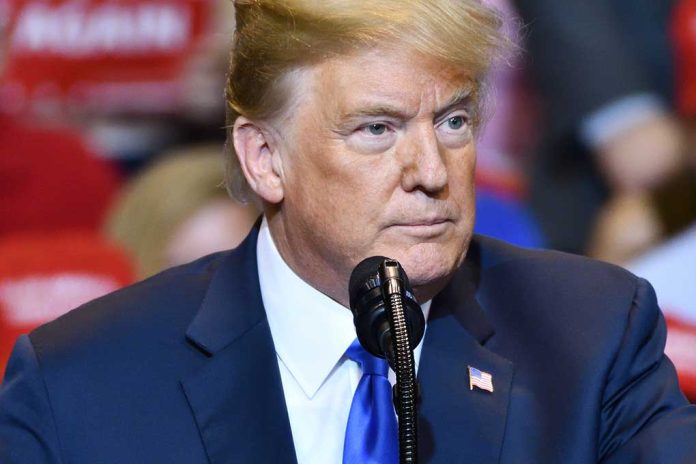 (RepublicanJournal.org) – Former President Donald Trump once enjoyed positive media attention from conservative sources such as the New York Post and Fox News, both of which are owned by Rupert Murdoch. A contributor for Fox News recently asserted that like many other conservative networks, Fox is attempting to move on from the former president.
Journalist Mara Liasson explained why she believes conservative media isn't giving the former president as much coverage as they did in 2016. https://t.co/v2yjVufHhi

— Newsweek (@Newsweek) January 15, 2023
Mara Liasson, a contributor for Fox News and a longtime correspondent for National Public Radio (NPR), joined Howard Kurtz on "Media Buzz." The host had questioned why the former president hasn't enjoyed the same media coverage as he did during his 2016 campaign and even his presidency.
Despite remaining a strong political figure among conservatives, Liasson believes Trump is losing his influence among conservative media. The NPR reporter used an example from the New York Post to back her claims, explaining the publication minimized the impact of Trump's announcement declaring his 2024 candidacy. Liasson noted that the Post not only dubbed him a "Florida man," but it also buried the story on page 26 of their printed edition. Fox had also expressed little interest in Trump's November 15 announcement, cutting it off as host Laura Ingraham declared they'd tune back in if there were any newsworthy comments.
Both the New York Post and Fox News have regularly offered more praise than criticism of the former president and often cast him in a better light more frequently than other networks. The former president ascended to the White House by making outlandish and often controversial comments. The media on both sides held Trump under a microscope, giving him a ton of press through his 2016 campaign which likely helped him win.
There's been another shift this election cycle as many of Trump's endorsees failed to provide a red wave in the 2022 midterms. Now, many Republicans are looking for an alternative candidate and it appears conservative media is doing the same.
Copyright 2023, RepublicanJournal.org